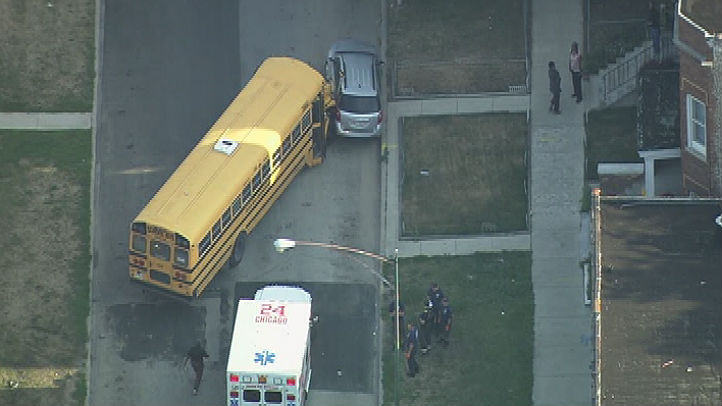 At least six people were transported to area hospitals when a school bus struck a vehicle Thursday morning on Chicago's South Side, fire officials said.

The crash happened at 7:15 a.m. on the 6600 block of South St. Lawrence in the West Woodlawn neighborhood, police said.

Chicago Fire Media officials said the bus was carrying special needs adults.

Video of the scene showed the bus angled into a vehicle on a residential street. Police said at least one other vehicle was involved in the crash.

Traffic was blocked from Champlain to St. Lawrence, and CTA buses were rerouted.