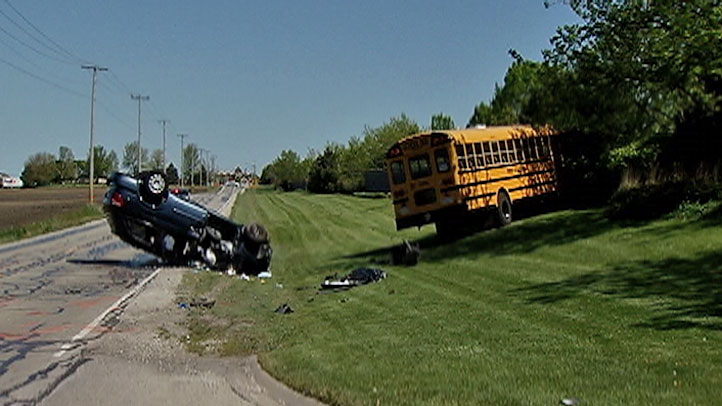 A toddler was ejected from an SUV Monday morning when the vehicle collided with a school bus in Naperville, police said. There were no students on the bus at the time.

The crash happened around 9:15 a.m. at 248th Avenue and Lapp Lane, according to Naperville Police. Streets around the accident were shut down.

A car rolled over, and the bus crashed into some trees off the side of the road, according to the Naperville Fire Department.

A life chopper was on the scene to transport the toddler. The drivers of the SUV and bus were taken to Edward Hospital with non-life threatening injuries.

"That was the first time. I don't really see accidents overs here, but the road is really narrow and you have to be careful driving," said neighbor Deborah Howard, who said she's lived in the area since about 2002.