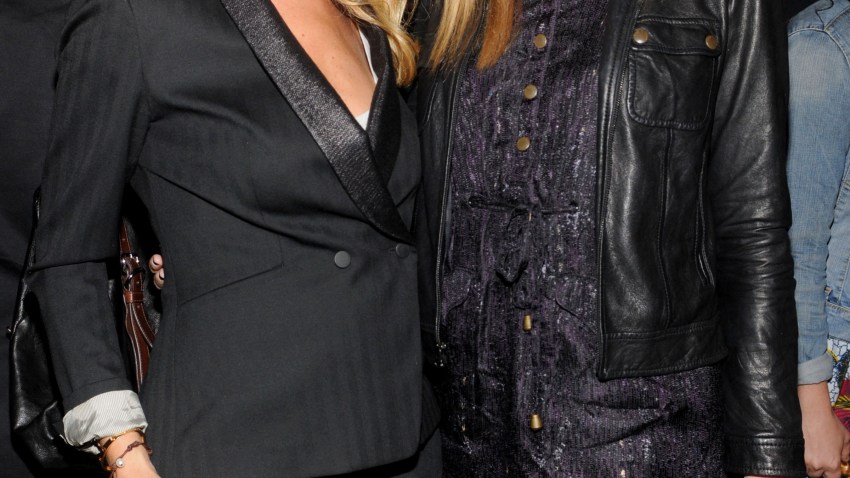 Ward Room's Campaign Round-Up is a weekly column dedicated to keeping you in the know about the upcoming 2016 elections. Check the Ward Room blog for continued coverage every Wednesday.
10th Congressional District Race
Brad Schneider, the Democratic candidate battling for incumbent Rep. Bob Dold's 10th congressional district House seat, released a new television ad featuring photos of President Barack Obama, Vice President Joe Biden and Massachusetts Sen. Elizabeth Warren that promises solidarity with the Democrats and their policies.
"Brad Schneider and the Democrats are working to get big money out of politics so we can keep America's promise to our seniors, protect our kids from gun violence, preserve a woman's right to choose and most importantly reject the politics of hate and fear," the ad's narrator says. "Embrace what's best in us. Support Brad Schneider and the Democrats."
Schneider was endorsed by Biden in September, but hasn't received endorsements from Obama or Warren. However, a representative for his campaign said the former congressman stands with them and their policies. The ad began airing on TV this Monday and will also receive a digital ad buy.
Last week, a prominent gay rights advocacy group criticized Schneider for attacking Dold in a separate television ad.
The ad's narrator claims "Dold and the Republicans even said employees could be fired, just for being gay." The ad features photos of Dold standing with Senate Majority Leader Mitch McConnell and GOP House Speaker Paul Ryan.
The Human Rights Campaign, a prominent LGBTQ advocacy group, defended Dold, the only House Republican to score an endorsement from the group. The group has also endorsed Republican Sen. Mark Kirk.
"Bob Dold has repeatedly voted in favor of federal non-discrimination protections for LGBTQ people," David Stacy, the group's government affairs director, said in a statement. "He stepped forward to become the first House Republican to co-sponsor the Equality Act to ensure those protections are in place nationwide. And he has made clear through his votes and support for marriage equality that he believes in a world where everyone, including LGBTQ people, can live free from fear of discrimination."
"That's why Bob Dold earned the endorsement of the Human Rights Campaign," Stacy added.
Schneider's campaign responded Friday, faulting Dold for taking part in "continuous political gamesmanship and doublespeak."
"The question isn't where Congressman Dold is today on this and other issues," Schneider spokesman Steven Kirsch said in a statement. "It's where will he be tomorrow? Brad is proud to be a consistent supporter of LGBT rights and his support is rooted in conviction, not political convenience."
In the ad, Schneider also attacked Dold and Republicans for cutting "environmental protections while protecting subsidies for big oil."
Nevertheless, the League of Conservation Voters Action Fund, a liberal political advocacy organization that assists political candidates who it believes support a pro-environment agenda, said it will not be endorsing either candidate in the race, despite supporting their positions.
"We think the people of Illinois' 10th congressional district are fortunate to have two candidates — Rep. Bob Dold and former Rep. Brad Schneider — who understand the significant threats climate change poses, see the opportunity in solving this challenge, and who support the single biggest step our country has ever taken to reduce the solution fueling climate change, the EPA's Clean Power Plan," John Reuter, the group's director of local and bipartisan strategies, said in a statement.
Dold won the 10th district House seat in 2010, replacing Kirk. The congressman lost his seat to Schneider in 2012, but ultimately won a rematch in 2014.
U.S. Senate Race
According to a recent report by FiveThirtyEight, Rep. Tammy Duckworth has a 77 percent chance of taking Sen. Kirk's seat in November. Kirk is considered one of the nation's most vulnerable Republican senators up for re-election.
The prediction, which considers three separate polls, is forecasted using polling average, adjusted polling average, polls-based vote share and projected vote share on Election Day. The site's formula gave Duckworth a 76.8 percent chance of winning and gave the Republican incumbent a 23.2 percent chance.
The most recent poll used in the site's formula was released this week. The Loras College survey shows Duckworth leading Kirk by 5 points.
Nate Silver, FiveThirtyEight's editor-in-chief, successfully predicted 49 of the 50 states in the 2008 presidential election.
Duckworth also scored an endorsement from the Illinois Education Association's political arm Wednesday. The union represents most Illinois teachers outside of Chicago.
"Tammy Duckworth is a true champion of education who understands that educators deserve respect for the work they do, every day, to support students," IEA President Cinda Klickna said in a statement.
Notable Contributions
As of Saturday, $20,071,600 of the $20,927,496 the Illinois Republican Party has raised this election cycle has come from Gov. Bruce Rauner, his committee or his wife, according to Illinois Election Data.
The House Republican Organization reported a $124,700 to state Rep. Michael McAuliffe, the only Republican representing parts of Chicago. The House GOP fund has sunk over $1.2 million into his re-election bid, according to the Chicago Tribune. McAuliffe has been spending money on expensive broadcast TV ads.
McAuliffe's opponent, Merry Marwig, reported $70,000 in contributions over the past week. That includes $28,500 from a construction and laborers union fund.
House Speaker Mike Madigan Democratic Party of Illinois fund has received sizable contributions from some prominent unions over the past week. On Saturday, the DPI reported nearly $300,000 in contributions, which included a maximum $53,900 contribution from a construction and laborers union fund. On Tuesday, the fund reported nearly $206,000 in contributions, including a $53,900 maximum donation from the SEIU Healthcare fund.