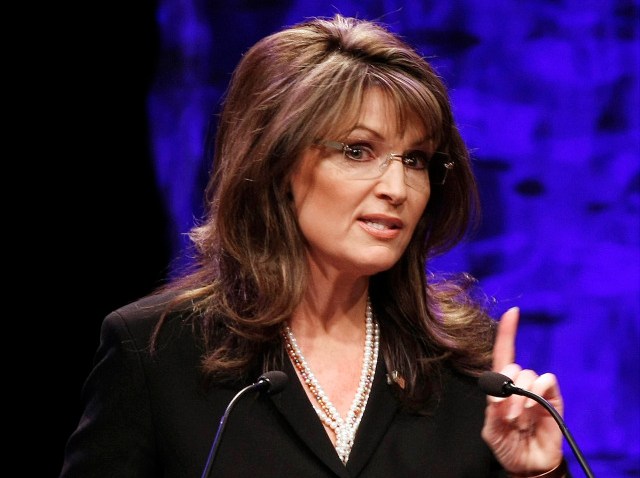 What's the difference between a hockey mom and a pitbull?
Nevermind. You've heard that one before.
But get ready for some new zingers if former vice-presidential candidate Sarah Palin accepts an invitation from Zanies to perform at the Old Town comedy club.

Zanies VP Bert Haas says he liked what he saw when Palin did a stand-up routine on The Tonight Show earlier this week (without notes on her hand.)

"Based on her appearance... Zanies Comedy Club would like to book Sarah Palin to perform at the club," said Haas. "She has an open invitation to perform."

She did get some laughs from the late night audience, when she said the difference between L.A. and Alaska was that the frozen smiles on people's faces were from Botox, not the cold.

She also joked about host Jay Leno's other guest, Olympic gold medal winner Shaun White.

"The last time I was this close to the flying tomato was when someone threw one at me at a book signing," she said.

We'll keep you posted if she accepts.