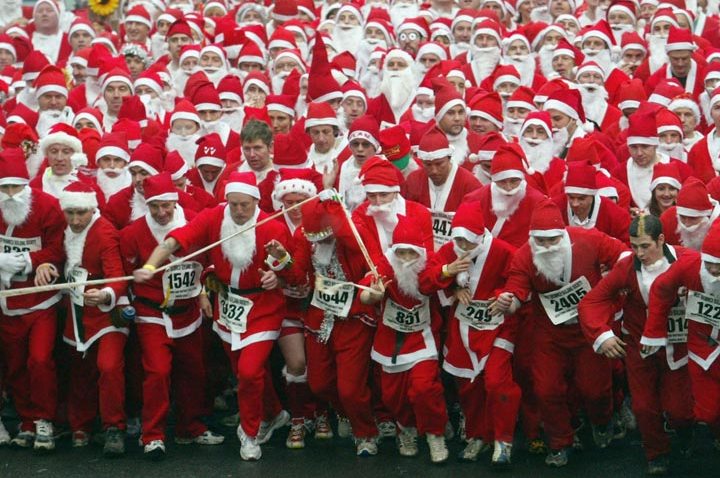 How do you start the holiday season?
Some shop till they drop, others decorate their homes with lights and ornaments and others play holiday music from dusk till dawn.
Then there's a whole other type of person who runs half naked through the streets. A number of individuals of a similar ilk will do just that Saturday during the Santa Speedo Run.
About 200 people will strip down to their Speedos and participate in the event, which benefits the Chicago Diabetes Project. Partakers will begin dashing through the expected snow at 1p.m. down Rush Street and end the one mile run on Michigan Avenue.
Shenanigans on 16 W. Division will be hosting the event. Doors open at 11a.m. and the festivities last three hours.
The $40 entry fee covers the open bar, snacks and a Santa hat. Participants are encouraged to wear snow-pants and sweatshirts but will begin to shed the winter gear just before the clock strikes 1:00. If Speedos aren't your thing, folks wearing regular running gear are encouraged to join in as well.
Register and/or make donations at http://www.chicagosantaspeedorun.com/