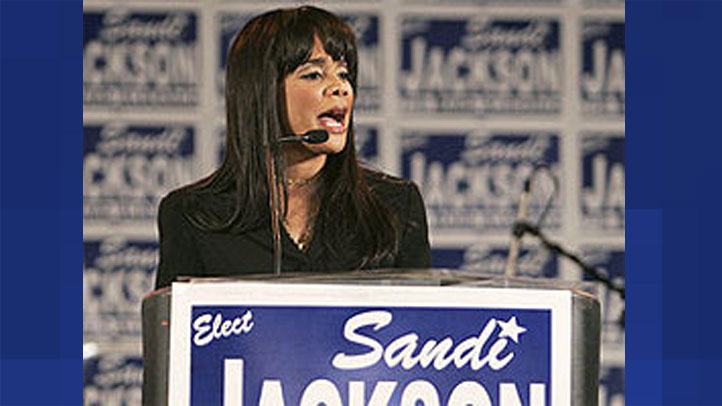 Former Ald. Sandi Jackson is expected to serve her one-year sentence in a federal prison camp in West Virginia, according to a report.
The 52-year-old who pleaded guilty to tax fraud in 2013 is scheduled to surrender this month, a source told the Chicago Tribune.
The minimum-security prison camp in Alderson, West Virginia houses more than 1,000 females and is reportedly the same facility where Martha Stewart also did time.
Sandi Jackson was required to report to prison 30 days after her husband, former congressman Jesse Jackson Jr., completed his 30-month prison sentence for conspiracy to commit wire fraud, mail fraud and false statements.
Jackson Jr. was released Sept. 18, though he still must complete 500 hours of community service.
Sandi Jackson's attorney had earlier requested she be assigned to a correctional facility in Florida so she could stay close to her children.
"I've grieved every day, every single day, over the fact that my mistakes have resulted in my end of service as an alderman," Sandi Jackson said in court. "It's caused disappointment in my community, and it's put my family unit in peril. ... I stand here today asking for mercy."
Sandi Jackson's attorney could not immediately be reached for comment.