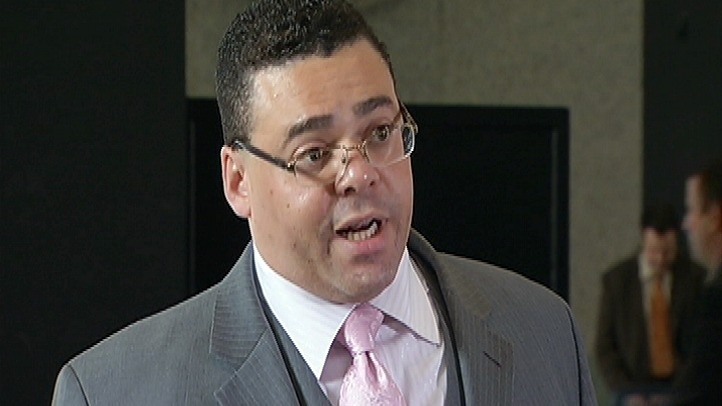 Is Chicago ready for another Jr. in congress?
Firebrand defense attorney, Sam Adam Jr., the same lawyer who helped the first Blagojevich trial end in a stalemate, said he and his wife are thinking about running for Congressman Jesse Jackson Jr.'s seat, should the seat become vacant in the near future.
"A number of people have approached me to consider it," Adam told Ward Room over the phone. "Should there be a special election…I'm going to take some time with my family…especially my dad, to talk about it. It's an honor. It's an honor when people come to you and ask you to represent them."
Jackson Jr. may not last much longer in his current position if federal investigators make good on swirling threats to bring charges against him.
Adam Jr., who also represented R. Kelly in the singer's infamous trial, says the people of the 2nd District, where Jackson Jr currently serves, deserve a congressman who isn't checked into the Mayo Clinic, where Jackson Jr. stayed for the last few weeks -- including on election night.
Oddly, Jackson Jr. testified in the second Blagojevich trial. Adam Jr. served as the Blagojevich's attorney in the first. .
[Hat tip to Natasha Korecki from the Sun-Times who first reported Adam Jr.'s possible interest.]