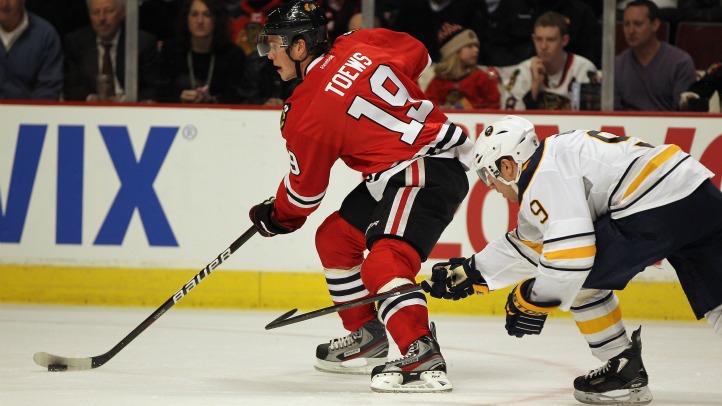 I mentioned in the preview that the NHL is no place to pass up an opportunity to kick a team while they're down. There's no room for sympathy, especially when you're caught up in a knife-fight-a-trois that is the Central Division and every point is valuable. Thankfully, the Hawks didn't miss the chance to beat up the Buffalo Sabres and waltz to a 6-2 victory.
After games like this, it's hard to draw too many conclusions on meaning or statements and all that. The Sabres are bad, in complete disarray, and don't have much "want-to" at the moment. The Hawks merely played hard and well enough to let them be themselves. But that's enough sometimes.
If there's anything to glean, it's that the Hawks quickly responded to the two Sabres goals. Instead of getting bewildered, the Hawks rebounded with two goals in response to each of Buffalo's tally. It was as if they were determined to not be engaged in any sort of close game, and they weren't.
Even the power play chipped in twice, and who remembers the last time that happened. One was even an ugly goal, which has been sorely lacking. A blast from the point, cash in on the rebound. It's the simplest formula, but one that works the most. Maybe they'll try it again sometime.
The kids continue to impress. Shaw was trotted out in every situation tonight for 20 minutes. Quenneville is like a kid with a new toy, and he can't wait to see all the things it does. Jimmy Hayes showed his finishing ability, which is far and beyond the rest of his skills. But hey, finishing is important.
It's ever closer to the break, but the Hawks must continue to finish this week strong.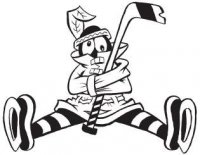 Sam Fels is the proprietor of The Committed Indian, an unofficial program for the Blackhawks. You may have seen him hocking the magazine outside the United Center at Gate 3. The program is also available for purchase online. Fels is a lifelong 'Hawks fan and he also writes for Second City Hockey .