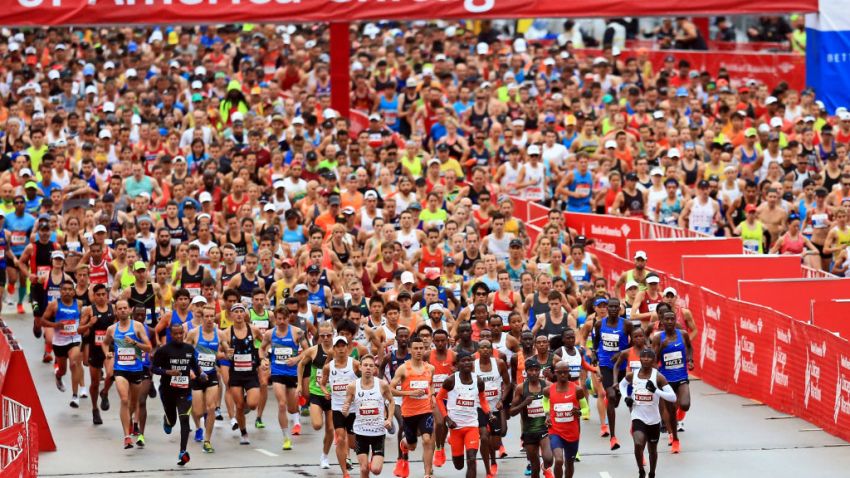 Runners at the 2018 Bank of America Chicago Marathon broke a fundraising record in the race, organizers announced Tuesday.
The 11,000 runners raised $22.7 million through the 2018 Chicago Marathon Charity Program.
"It's been amazing to see the growth of our Charity Program over the last 17 years," Carey Pinkowski, executive race director, said in a statement. "What started as a small idea with 1,600 runners in 2002 has become a pillar of the event. Last year's record fundraising efforts add to the great legacy of the program, and the impact will continue to grow as we welcome another class of charity runners in 2019."
The charity program for the 2019 event is already underway with 170 charities participating, organizer said. More than 12,000 runners are expected to raise funds for 14 different social issues, including education, youth development, health care and social services.
"One of the key reasons for the Bank of America Chicago Marathon's world-class status is the power and spirit of the dedicated running community and their commitment to making their marathon experience more meaningful by running for the benefit of a charity," Paul Lambert, Chicago market president for Bank of America, said in a statement.
The 2019 race is set to step off Oct. 13 in Chicago's Grant Park. Organizers recently announced that defending champions and top Americans are among the headliners.