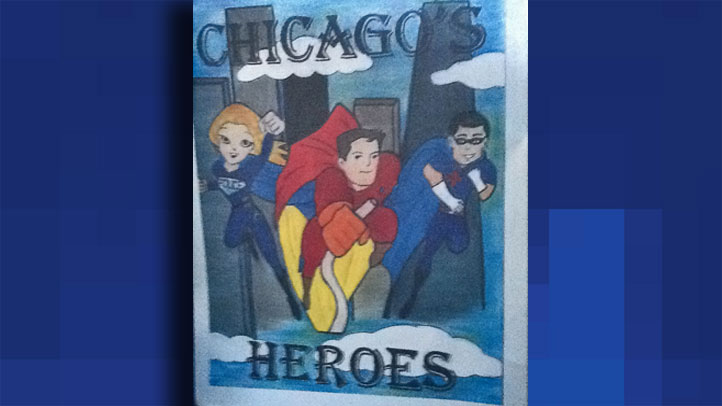 There was another twist Saturday in the nearly week-long drama over Chicago's upcoming city vehicle sticker. The City Clerk's office announced that the runner up pulled out and a third design will be used for the sticker -- one designed by the clerk's office.

The runner up in the design contest, Caitlin Henehan, and her family met with City Clerk Susana Mendoza to discuss the decision to withdraw and issued a statement though the City Clerk's Office.

"While our daughter truly enjoyed participating in the design contest and was proud to see Chicago select her as the first runner up, what should have been a happy accomplishment in her life has now turned sour," Henehan's parents, Marty and Maria Henehan, said in a joint statement with the City Clerk's office.

Hebert Pulgar originally won the contest with more than 18,000 votes. However, production of his winning design was pulled after police sources and police blogs pointed out that elements of his design could be misinterpreted as gang signs tied to the Maniac Latin Disciples.

After a meeting with gang experts, Mendoza announced that the city would be going with the design of the runner up, Caitlin Henehan. However, Pulgar would still receive his $1,000 prize for having the winning design.

"I don't want to put any other child through what our entrants this year have gone through," said Medoza. "We are performing a review of the sticker design contest process and will learn from this experience. Should we decide to continue this contest, details will be made available well in advance of the 2013 – 2014 vehicle sticker season."

On Friday, the FBI increased the reward for Pulgar's father who is a suspected gang member and wanted for trafficking cocaine.