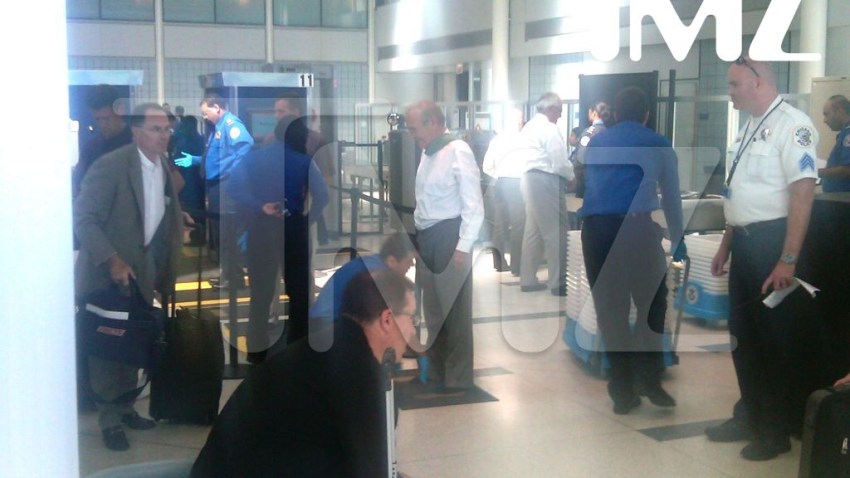 Not even the former U.S. Secretary of Defense gets a pass when it comes to pat-downs at O'Hare International Airport.

Donald Rumsfeld was seen by TMZ being stopped Wednesday afternoon by TSA during a flight through Chicago.

Rumsfeld didn't seem bothered, though. In photos, he's seen smiling and cooperating during the procedure, even waving to a group of passing soldiers.

TSA released him after the pat-down, and he continued on his journey without incident.