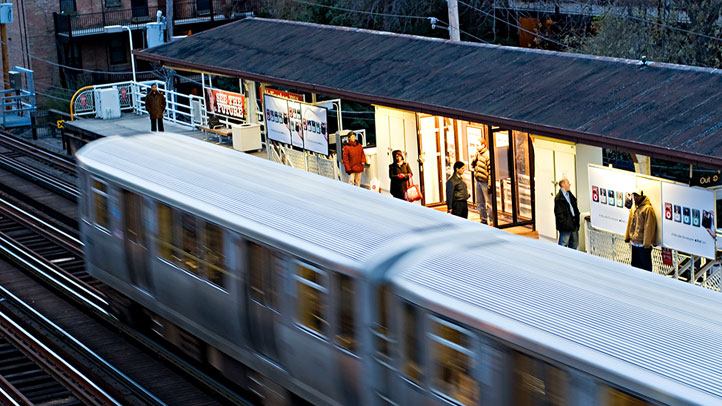 Demolition of the fire-gutted Roy's Furniture store in Lincoln Park means rerouted trains this week on the Brown Line.

Southbound Brown Line trains between Belmont and Fullerton will be rerouted from 10 a.m. to 2 p.m. Wednesday and Thursday, the CTA said.

To avoid potential damage to the tracks during demolition, trains will operate during those times on the southbound Red Line tracks and will not make stops at Wellington and Diversey stations. The track runs adjacent to the store's structure.

The store was destroyed in a 3-alarm blaze May 30 and will be completely razed.
To exit at Wellington or Diversey, the CTA suggests southbound riders travel to the Fullerton station and transfer to a northbound Brown Line train. Southbound riders boarding at Wellington or Diversey should take a northbound Brown Line train and transfer to a southbound train at Belmont.