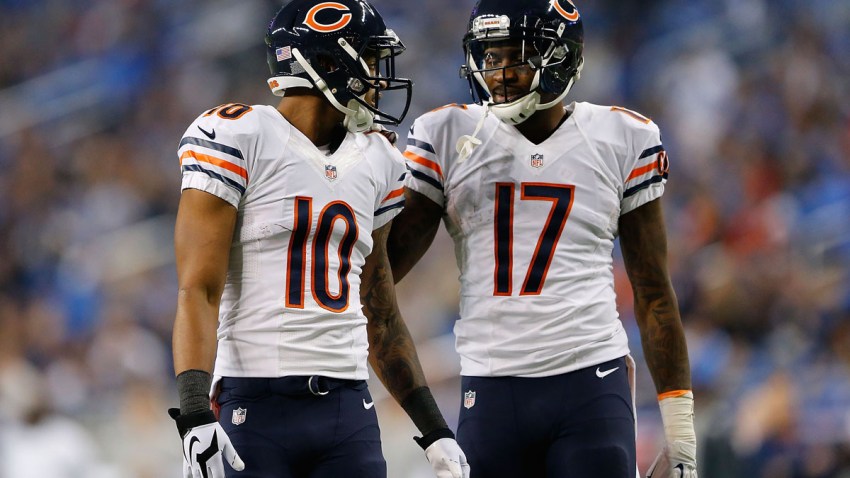 The Chicago Bears saw their 2014 season derailed by injuries, and it appears that they could head down a similar path this year as the 2015 campaign approaches.
On Wednesday afternoon, the team gathered at Halas Hall to practice ahead of their Saturday game against the Cincinnati Bengals, and they played without their top four wide receivers in the workout. Alshon Jeffery has been out for two weeks with a calf issue, and Kevin White recently had surgery to repair a stress fracture in his shin.
On Wednesday, the duo was joined on the shelf by two more of their teammates as Eddie Royal and Marquess Wilson both missed practice with injuries.
"It won't be real long-term," Bears head coach John Fox told media members when asked about the avalanche of wide receiver injuries.
Wilson left Saturday's game against the Indianapolis Colts after suffering a hamstring injury, and he has yet to practice this week. Royal is dealing with a hip issue, but Fox insists that, like Jeffery, the injury is day-to-day.
The Bears have been questioned in recent weeks after their handling of White's shin injury, with the team insisting the injury wasn't serious before the rookie underwent surgery and found out that he will miss at least the first six weeks of the regular season.