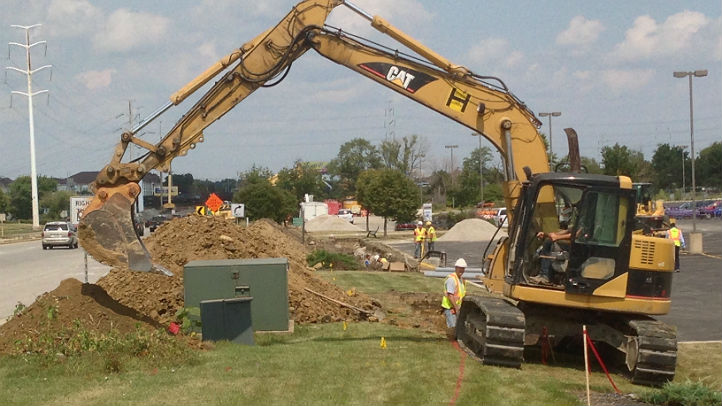 Monday marked the first day of an estimated two years' worth of construction on a three-mile stretch of Illinois Route 59.

The congested area of roadway between Naperville and Aurora will see the expansion of three lanes in each direction, causing major traffic delays and lane closures until its completion in 2015, according to the Illinois Department of Transportation.

The cross sections expected to be widened include: New York Street; Aurora Avenue; Liberty Street and Jefferson Avenue; Meridian Parkway and Glacier Park Avenue; North Aurora Road; Brookdale Road and Diehl Road.

In addition to major road changes, there will be 21 new concrete retaining walls built, 6,385 feet of noise resistant walls constructed and a diamond-designed section built on the Route 59 bridge over Interstate I-88 to assist on-and-off traffic flow.

A sidewalk is planned in the most convenient spots along the road with the possibility of a bicycle path. Traffic signals will be evaluated as well to improve traffic with the newly implemented changes.

The construction of a pump station located near the Burlington Northern Santa Fe Railroad underpass and utility relocations also will continue as part of the project.