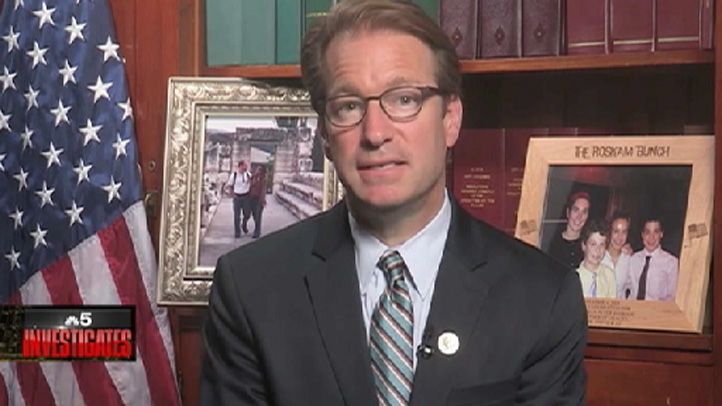 When GOP Majority Leader, Congressman Eric Cantor, lost his primary reelection in stunning fashion this June, it signaled a dynamic change for the U.S. House Leadership.
Illinois Representative Peter Roskam (R-6th) is confident he can capitalize on that changing structure, according to Politico.
Roskam told Politico.com on Tuesday that he will become the next majority whip, otherwise known as third in command in the House GOP.
"I think when the dust settles on Thursday, Peter Roskam's going to be the majority whip," the Illinois Republican said in an interview with POLITICO Tuesday.
Despite his confidence, Roskam is competing in a pitched battle for the 3rd leadership spot. He needs to draw more votes than Rep Steve Scalise from Louisiana and Rep. Marlin Stutzman from Indiana.
But the Illinois Republican thinks his district gives him an advantage.
"Steve's presenting his best case, I'm presenting my best case, Marlin's presenting his best case, and when it all comes down to it, members are going to resonate with a vision of whatever makes sense to them," Roskam said to Politico. "I think based on my experience, both at the leadership table, and my experience in competitive elections, I bring a perspective that's valuable, and I think both of my opponents bring strengths and weaknesses as well."