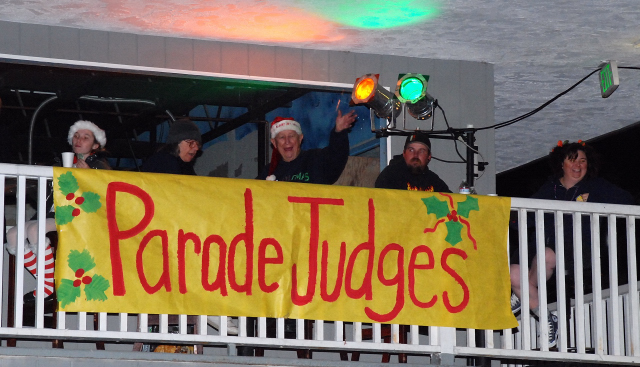 Less than a month after award-wining country singer Joey Feek passed away, Rory Feek has revealed one of the final selfless acts his wife made for her daughter during the end of her battle with cancer.
In a heartbreaking new post on his blog "This Life I Live," Rory Feek wrote that his daughter "has not asked for her mama" once since she passed away, but that's how his wife wanted it.
"When we first got to Indiana in late October, Joey was Indy's whole world," he wrote. "Everyone else was… well, just everyone else. Including me. She loved her mama so much and all she wanted was to be with her, beside her or in-sight of her. But in early November, when Joey started to realize that there was a good chance that she might not beat her battle with cancer, she made a decision…'he must become greater and I must become less.'"
Rory Feek said his wife knew the bond she had with her daughter would make her death harder, so she forced herself to let go, though not entirely.
"She started going against everything in her being that told her 'time was short' so hold her baby even tighter… and longer… and more… and instead – she handed the baby to me, and sat alone in a bed and watched and listened as my relationship with Indy grew…and hers lessoned [sic]," he wrote.
He noted that Joey Feek still spent plenty of time with her daughter, "but it was never the same." He thanked her for the selfless act.
The country singer passed away on March 4, just weeks after her daughter's second birthday, after a battle with cervical cancer. She was 40.
Originally from Alexandria, Indiana, she found success when she paired up in 2008 with her songwriter husband on the Country Music Television singing competition "Can You Duet?" The couple, who became known as Joey + Rory, was recently nominated for a Grammy Award for best country duo/group performance for their song "If I Needed You."
"No, Indy doesn't quite understand what has happened. Why her papa is sad. Why friends hug us so tightly, and why tears fall from strangers' eyes when they say hello to us. But she will. She may not realize right now how incredible her mama is, but she will," Rory Feek wrote. "I have made a career out of documenting our lives, and her mother… with songs and video and pictures and they are everywhere. I will play them for her. And tucked away in her little heart will be all of the beautiful memories of these first two years that she has shared with her mama and when the time is right, she will find them and they will make her smile."