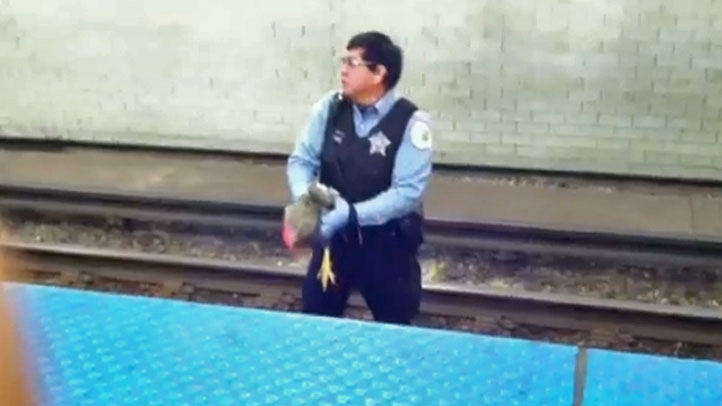 Why did the chicken cross the road?

He didn't. He tried to take the train.

Authorities shortly after midnight Monday received a call that a rooster was on the Chicken Chicago Transit Authority's Blue Line tracks at the Logan Square stop.

The transit agency had to temporarily cut power to the tracks in order to capture the fowl.
A police officer walked into the tracks and captured the rooster. Video of the rescue was recorded and posted on YouTube.
Authorities said the rooster had a broken wing and was taken to a veterinarian at Animal Care and Control to be examined.