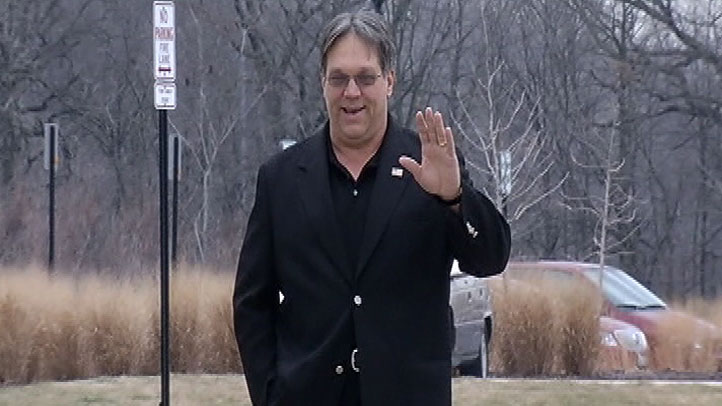 UPDATE: Ex-Bear Fails in Bid to Replace Romeoville Mayor

Steve McMichael says "Mongo"was all an act.
McMichael, fabulous and feared as an All Pro lineman for the Super Bowl champion '85 Bears, earned a reputation off the field as an offensive and less-than-politically-correct jerk, who parlayed that persona into a pro-wrestling career, and a job as an analyst which he lost in a high-profile dustup with his Channel 5 bosses.
"That was an image I portrayed in the NFL," McMichael said Tuesday in an interview at the Romeoville Village Hall as he was preparing to vote for himself for mayor. "By no means was that the whole of me."
McMichael insists "Mongo" was a character he created, and nothing more.
"I think everybody found out who played against me, 'Uh oh, we underestimated his intelligence,'" he said.
Incumbent Mayor John Noak contends he hasn't been able to assess McMichael's intelligence or anything else about him because the former Bear great was a no-show at the community's two candidate forums.
"I'd love to have had the opportunity to debate my opponent in the public eye," Noak said. "I think the voters deserve that."
McMichael claims he was sick during the first debate and never agreed to the second one. Besides, he says, he has no desire to be a professional politician, and said any appearances he made with the current mayor only would have called attention to his opponent.
"Do you know, he should hire me as his publicist," said McMichael.
For his part, Noak contends Romeoville is better off under his stewardship and that he is confident the voters would express satisfaction with that record at the ballot box.
"Over the last five years, we've created over four thousand new jobs in our community," he said. "We created one of the few property tax rebate programs in the state of Illinois."
He said he appreciated his opponent's athletic prowess.
"No doubt, on a pretty amazing team," Noak said. "There's a lot of great athletes who have had great careers. At the end of the day, this is about what's best for our community, and best to govern it."
Noak pointed to "Mongo McMichael's," a sports bar on Romeoville's north side, asking how his opponent could serve in his capacity as liquor commissioner if he has a tavern in the community.
"I'm not on the liquor license," McMichael said, insisting he has no ownership stake in the pub which he says is run by a friend.
The one-time pro wrestler did concede that the mayor is correct on one point, that he has not purchased a house in Romeoville.
"Now one of these days I'll buy a house here when the wife is happy," he said. "But she hasn't found anything she's happy with yet."