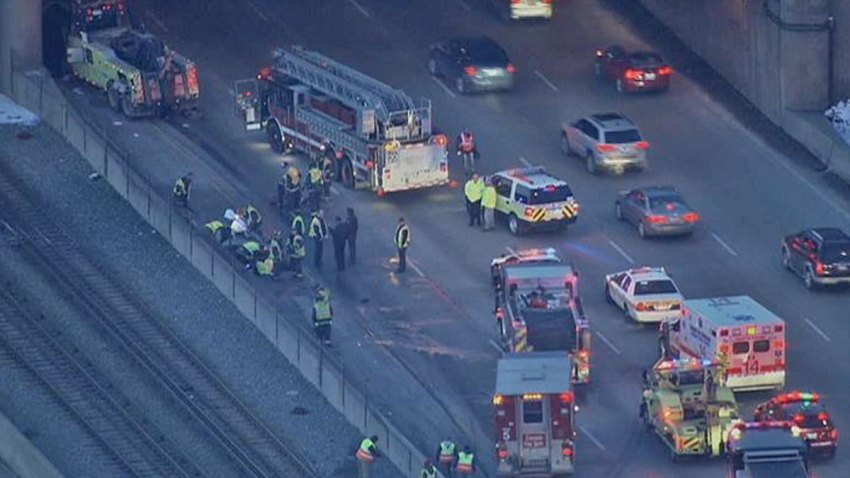 One person was killed and at least other person injured in a rollover crash on Interstate 90/94 on Monday morning.

The crash on the Dan Ryan Expressway left debris on the third rail of the Chicago Transit Authority's Red Line. Officials had to cut power to the southbound line, delaying commuters on a portion of the city's busiest rail line.

A statement from Illinois State Police, citing preliminary information, said a 25-year-old female in a gray 2004 Chevy Impala was traveling at a high rate of speed, lost control and struck a tow truck. The impact caused the Impala to roll onto its left side and strike the concrete median.

The driver was trapped inside and died on the scene, officials said.

The impact also cause the tow truck to strike the concrete median.

The three left lanes of Interstate 94 at 89th Street remained shut down as of 11 a.m. Outbound traffic was getting through on the two right lanes.

Inbound traffic was heavily congested from both the Bishop Ford Freeway and Interstate 57 during the morning rush.