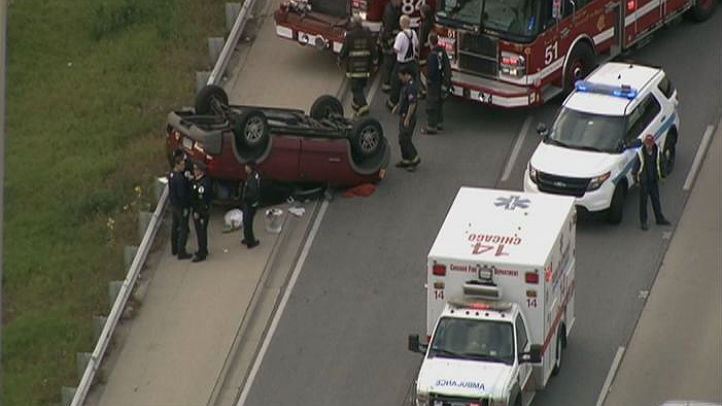 A rollover crash on the outbound Chicago Skyway caused backups during the Wednesday evening commute.

An SUV rolled over at 69th Street, and as of 4:50 p.m. only one left lane was getting through. Traffic was seen backing up to the Dan Ryan Expressway.

Helicopter video showed Chicago Fire crews and an ambulance on the scene.

It wasn't immediately clear if there were any injuries.

Check back for more details on this developing story.