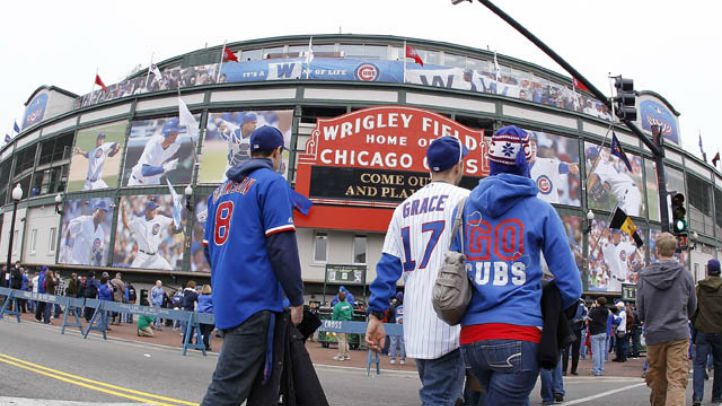 Would Harry Caray be pleased?
Chicago's Wrigley Field is being dubbed as a top spot in the country for fans to rock out to something a little harder than the venue's famous baseball anthem.
Wrigley Field was named one of the top 10 rock stadiums and arenas in the U.S., according to a report from Rolling Stone.
Rolling Stone polled dozens of managers, promoters and musicians, from Miranda Lambert to Thomas Mars of Phoenix, and came up with the list of best venues to rock out at.
The Friendly Confines, which allowed its first musical performance in 2005 when Jimmy Buffet took the stage in center field, ranked as No. 2 on the list of venues that rock.
Wrigley, which can house up 41,000 fans, has attracted several top artists over the years, including The Police, Bruce Springsteen, Elton John, Billy Joel, Paul McCartney and, most recently, Pearl Jam.
New York's Madison Square Garden ranked at No. 1 on the list and Boston's Fenway Park followed Wrigley at No. 3.
The list was the last installment of a five-part series on great music venues, which also ranked Lincoln Hall, Empty Bottle and Schubas among the country's top 20 rock clubs.