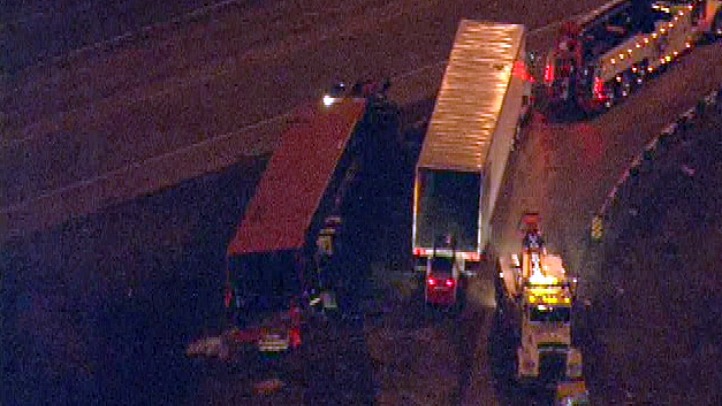 The northbound Lagrange Road ramp onto I-55 was shut down Tuesday morning as crews worked to unload a rolled-over semi.

The semi, carrying food products, tipped over after 2 a.m. Tuesday. Crews transported the cargo onto another truck, working against the Daylight Savings darkness and gapers delays as rush hour began.

Commuters were advised to avoid the inbound I-55, which clogged from I-355 to Lagrange Road.

The cleanup took hours to complete.

No word yet on whether the semi driver was injured.