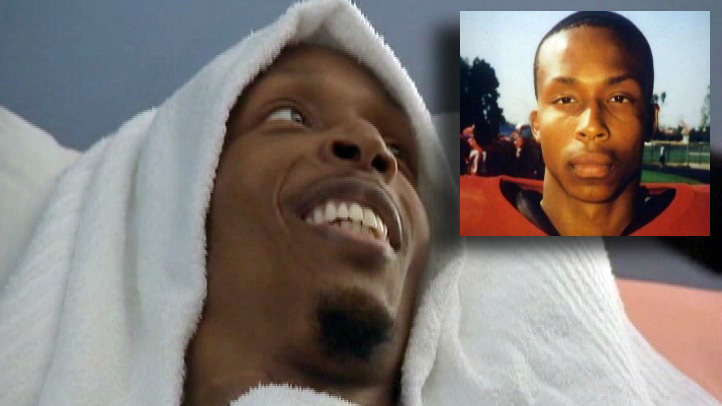 While funeral services for Rasul "Rocky" Clark are being arranged, his pastor is urging legislators to vote for a bill that would provide lifetime health insurance to high school students.
Rev. Anthony Williams told Chicago Sun-Times he hopes that House Bill 603 will pass to ensure no high school student-athlete will have to go through the same ordeal as Clark.
Williams joined forces with with Robbins Village Trustee, Shantiel Simon, at a new conference to build support for what he wants to call the "Rocky Clark Bill."
The bill would require school districts to provide catastrophic health insurance coverage with no annual or lifetime maximum benefits for high school students who suffer an injury that results in medical expenses of $50,000 or more while participating in a school-related athletic activity.
Clark was a former Eisenhower High School football star who passed away on Thursday. During a game on September 15, 2000, he was tackled and left paralyzed from the neck down.
The school district had taken out a $5 million catastrophic injury insurance policy to help pay for Clark's round-the-clock medical care, but it was capped in August 2010. Not only did it lower Clark's quality of medical care, it also left his family in dire financial straits.
Days before Christmas, members of the Chicagoland Sports Hall paid Clark a visit and donated $25,000 towards his ongoing care.
Despite the pain he was in and the hardships around him, Clark remained hopeful until the end.
Donations continue to be collected on his website at RasulRockyClark.com. A benefit fund has been established at the First Midwest Bank, at 3737 W. 147th St., in Midlothian.