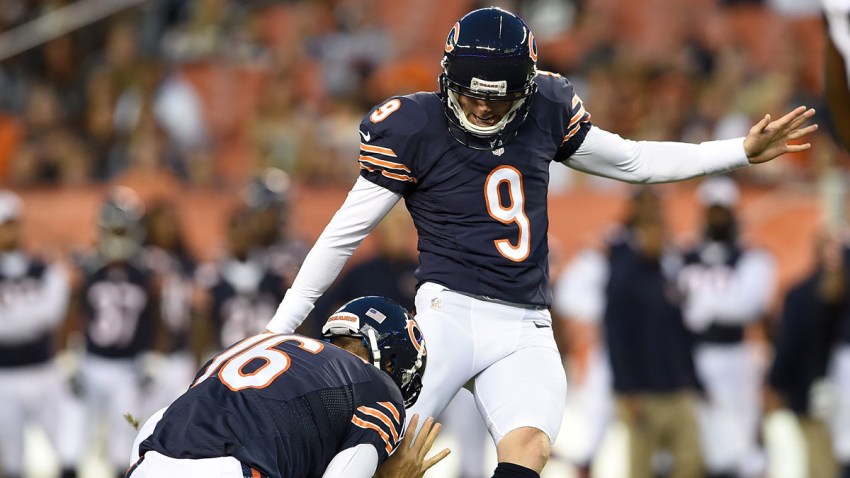 It isn't every day that a football player compares himself to Michael Jordan, but after the Chicago Bears knocked off the Oakland Raiders by a score of 22-20 on Sunday afternoon, kicker Robbie Gould invoked the Bulls legend when talking about his game-winning field goal.
Gould nailed a 49-yard field goal in the closing seconds of the game to finish off the victory, and in the locker room following the game he talked about his love of having to kick in crunch time.
"Listen, Michael Jordan never said he didn't want the ball at the end of the game," he told CSN Chicago. "That's your opportunity as a kicker to earn that respect in the locker room. Earn the respect of your teammates. Big players make big plays in big situations."
Gould's teammate Martellus Bennett didn't agree with the kicker's chosen basketball counterpart, instead offering his own suggestion for whom Gould reminded him of.
"He needs to be more like Steve Kerr," he said. "You know sometimes Mike gets double-teamed and he has to spot up. So he sees Kerr out of his peripheral so he pitched it back to Gould in that situation. He hit the three and won."