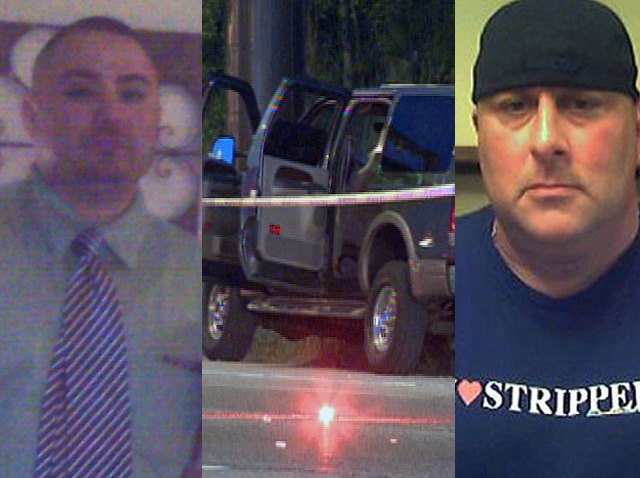 One man is dead and another is wounded after a nightclub fight continued onto the highway, leading to shooting incident on the Stevenson Expressway Tuesday morning.

The incident occurred at about 4 a.m. on the Stevenson near Central Avenue on the outbound lanes of the expressway.

Both victims were traveling in the same Ford SUV. The passenger, 35-year-old Alexander Lopez, a father of a 10-year-old girl and a fromer Marine, died from a gunshot wound to the head.

"We got along extremely well. I just heard about what happened and I am absolutely devastated," said Phil Walsh, who has lived across the hall in their Oak Lawn apartment from Lopez for about five years.

The driver, 41-year-old Steve Paliatsos, was shot multiple times in the face, but still managed to pull to the shoulder without crashing. He was in critical condition after undergoing surgery at Mout Sinai Hospital, relatives said. A third passenger riding in the back was unhurt and has been cooperating with police.

Paliatsos and his fiancée are expecting their first child this fall, the Chicago Tribune reported.

Cops said the incident originated at a nightclub near Erie and Franklin streets in the River North neighborhood. The fight moved from Spy Bar, at 646 N. Franklin Street, to the interstate.

Shortly afterward a newer model Chevy Trailblazer with tinted windows pulled up on the left side of the SUV and opened fire. Police are looking for the Trailblazer, which fled on the outbound Stevenson.
Get Breaking SMS Alerts: Be the first to know when news breaks, and when weather changes dramatically.
News: Text CHIBREAKING to 622669
Weather: Text CHIWEATHER to 622669