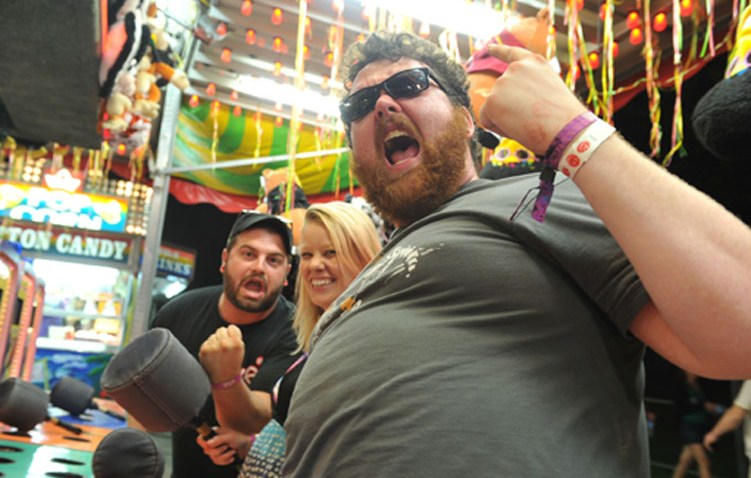 With Douglas Park's Riot Fest and Carnival just one month away, festival-goers can now plan their after party festivities.
The after show scheduled for the September fest was released Tuesday and includes 11 additional concerts.
The three-day event takes place from Sept. 16-18 and will feature headliners including Morrissey, Ween, Death Cab for Cutie, Misfits and Social Distortion.
Tickets for the after shows go on sale Friday. Single and multi-day tickets for the festival are also still available at riotfest.org.
Here is a complete list of the Riot Fest after shows:
Sept. 14: Agent Orange with Counterpunch at Cobra Lounge.
Sept. 15: The Specials with Far East at Concord Music Hall.
Sept. 16: Dillinger Escape Plan at Cobra Lounge; Basement, Citizen and Turnover at Double Door; Taking Back Sunday at Metro.
Sept. 17: Fu Manchu at Cobra Lounge; Bad Relgion with The Crosses at Concord Music Hall; Thursday at Double Door; Black Foxxes with Sleep on it at Township.
Sept. 18: Swingin' Utters with Off With Their Heads at Cobra Lounge; Motion City Soundtrack with Black Foxxes and Lifted Bells at Double Door.