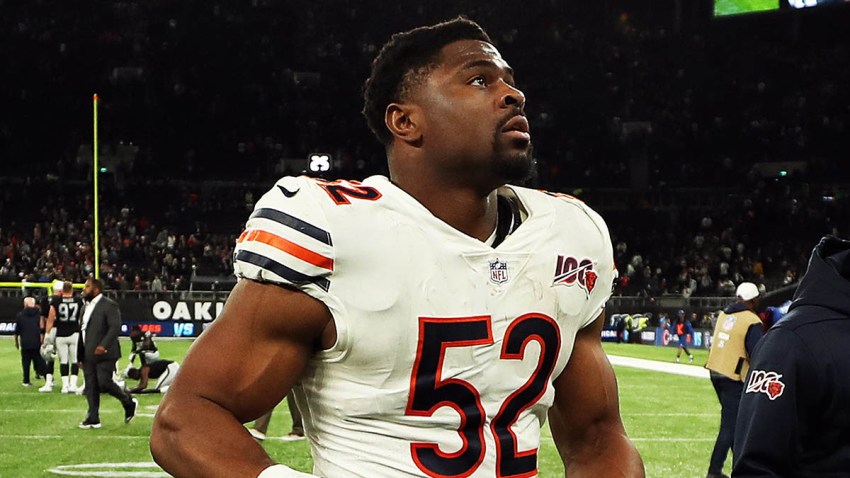 The Oakland Raiders were dead set on making sure Khalil Mack couldn't have a big game against his former team, and offensive lineman Richie Incognito said that their strategy came down to just one thing.
Speaking after the game, Incognito told the Associated Press (via Pro Football Talk) that the Raiders were determined to be "physical" with Mack, who was playing against his former club for the first time since being traded last summer.
"He was talking about how he was looking forward to playing us and all that stuff. There's history," he said. "We came out and we were physical with him, and they (the Bears) didn't like it."
Mack was held to three tackles in the game, although he also had a hit on Raiders quarterback Derek Carr and registered a recovered fumble in the Bears' loss in London.
Mack did not speak to reporters after the game.