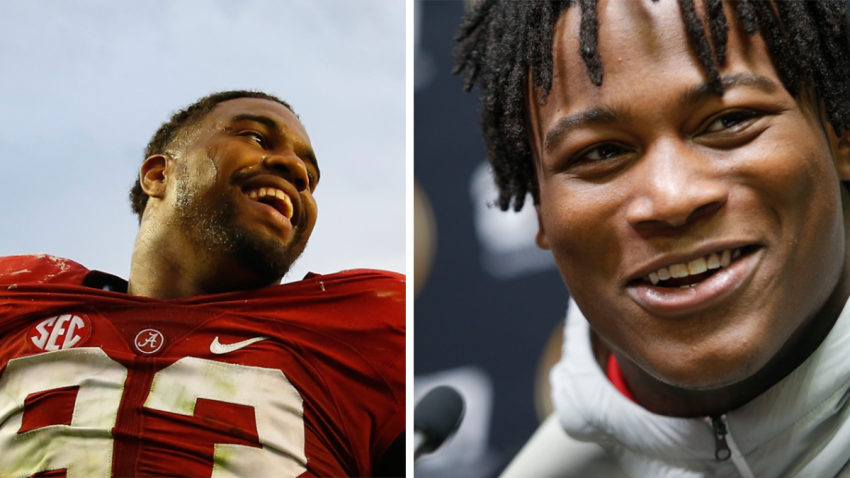 By virtue of coaching in the annual Senior Bowl later this month, the Chicago Bears will get a first-hand look at some of the NFL Draft's best prospects, but two of those players will not be making the trip to Mobile for the game.
According to reports, University of Alabama defensive lineman Jonathan Allen and linebacker Reuben Foster have declined their invitations to the game, which will take place on Jan. 28. Both players helped lead the Crimson Tide defense to one of its best seasons ever, and they just wrapped up their college careers with a loss in the National Championship game against Clemson.
Just about every draft projection has both players going in the top 10 of the draft order, with Allen projected as a potential player that the Bears could look at taking with the number three overall pick. Foster generally grades out a touch lower, but he still could go just outside of the top five if a team is eager enough to upgrade at the linebacker position.
The Bears will still have plenty of talented players to evaluate when they head down to Mobile for the game, and they will find out the full list of participants on Wednesday afternoon as the full rosters for the game will be announced.