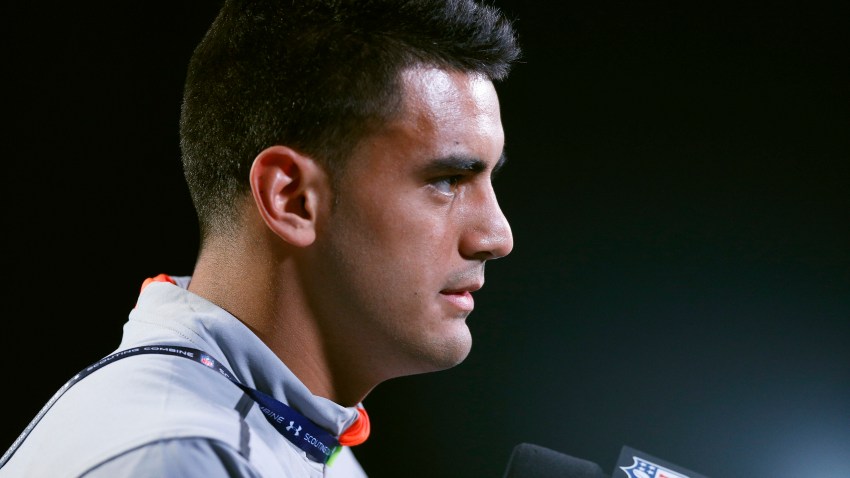 With the NFL Draft less than a week away, rumors are already swirling about potential moves in the first round, and things could get plenty crazy when the league selects its new players in Chicago.
That's because the Philadelphia Eagles are one of a couple of teams rumored to be looking to move up to the number two position in the draft. Head coach Chip Kelly was QB Marcus Mariota's coach at the University of Oregon, and it's been reported that he would love to have Mariota run the Eagles' high-tempo offense in Philadelphia this season.
Mark Eckel of NJ.com said that one potential move could see the Eagles landing the number 19 pick in the draft in a trade with the Cleveland Browns that would send Sam Bradford to Cleveland. The Eagles would then take that pick and send it to Tennessee along with the 20th overall pick and several players for the number two selection in the draft, which would then be used to take Mariota.
While some reports have circulated that the Eagles aren't interested in moving up, the rumors appear to be growing more widespread. Jason La Canfora of CBS Sports said that he could "easily" see the three-way trade happening between the Eagles, Browns, and Titans, and that the Eagles are just one of four teams that could possibly land Mariota's services in Chicago next week.
All of these questions will be answered by the time the NFL Draft kicks off on Thursday night at the Auditorium Theatre at Roosevelt University.