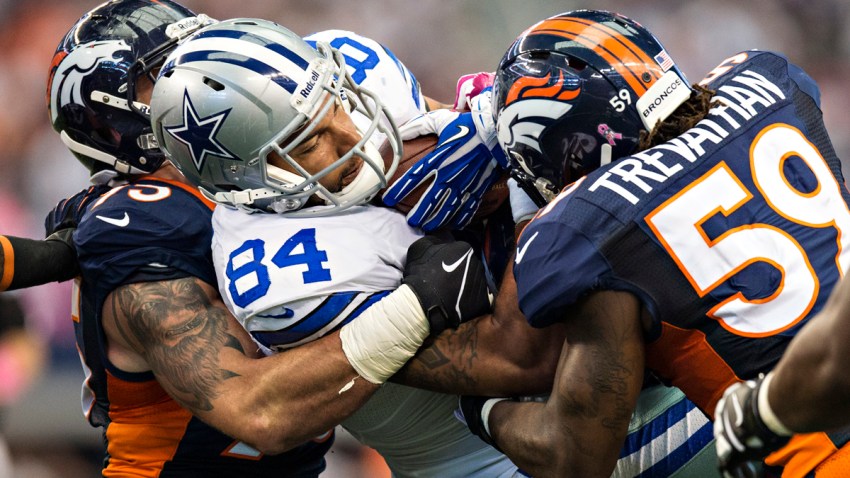 With a defense full of gaping holes, the Chicago Bears needed to make a splash in free agency, and it appears that they've done exactly that as they've signed inside linebacker Danny Trevathan to a 4-year contract.
The deal was first reported by ESPN's Adam Schefter, and has been corroborated by NFL Network's Ian Rapoport.
According to a report from Schefter, the 4-year deal will pay Trevathan a total of $24.5 million over the life of the contract, and only $12 million of the deal is guaranteed. $10 million of that money comes in the first year of the deal to take advantage of the bountiful salary cap space that the Bears have cleared, according to Tom Pelissero.
Trevathan, who played for the first four seasons of his NFL career with the Denver Broncos, had a huge year for Denver in 2015, recording 73 tackles and two interceptions as he helped anchor a defense that ultimately won the Super Bowl in February.
There was a lot of interest from other teams in Trevathan, including from the Atlanta Falcons, but with his ties to former Broncos head coach (and current Bears boss) John Fox, the linebacker was on Chicago's radar from day one, and it paid off.