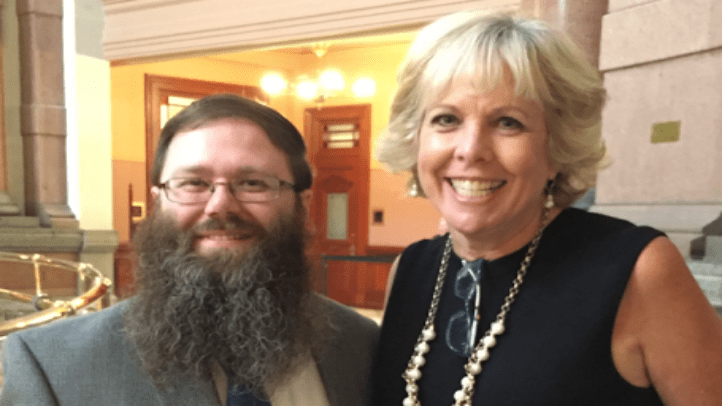 The reporter who vowed not to shave his beard until a budget deal is reached in Springfield has decided to chop off the facial hair if lawmakers approve a stopgap funding compromise Thursday.
Chris Kaergard, who covers politics for the Peoria Journal Star, started growing his beard after lawmakers failed to reach a budget deal before the end of the spring legislative session last May. As the state's budget impasse stretches into its second year Friday, he is understandably antsy for a makeover.
"I absolutely cannot wait to get rid of the beard," Kaergard told Ward Room Wednesday. "Never did I imagine it would measure more than nine inches of growth."
He explained that he was originally holding out for a full budget, but with the outlook looking grim, he chose to settle for the stopgap.
"My hope had been for a full-year budget, but the climate had gotten so bad, so disheartening, that the progress we've seen the last few days with real negotiations and give-and-take -- and at least a halt to the rancor and attacks -- should be encouraged," Kaergard said. "I think shaving the beard is a symbol of that."
Kaergard called the stopgap "imperfect" and said he was looking for a new way "to show the continued delay on getting a full budget."
Lawmakers in Springfield are considering a stopgap budget compromise Thursday that would ensure schools open in the fall and essential services continue through the end of the year.