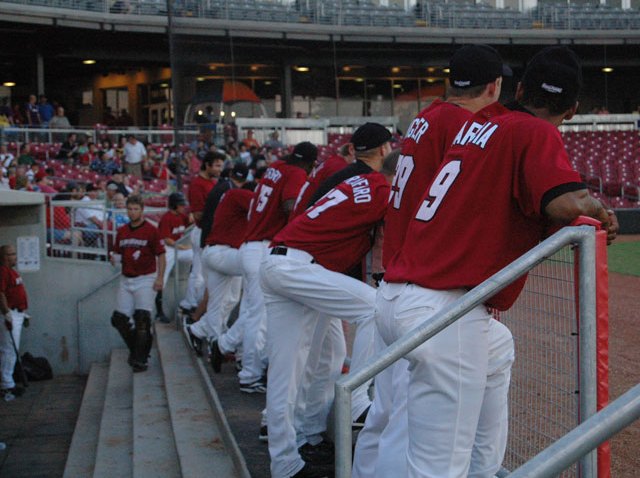 The Chicago Blackhawks are still shopping Patrick Sharp aggressively as the NHL Entry Draft approaches, and according to one report, there are two other players that are joining him on the trade block.
Those players are Bryan Bickell and Kris Versteeg, according to Renaud Lavoie of TVA Sports in Canada. Bickell was rumored to be on the block earlier this week by Chris Kuc of the Chicago Tribune, but Lavoie also says that the Hawks are looking to move Versteeg in order to help clear some salary cap room for next season:
#blackhawks are trying to trade Patrick Sharp, Kris Versteeg and Bryan Bickell to try to free up cap space. #tvasports — Renaud Lavoie (@renlavoietva) June 26, 2015
The Blackhawks are being forced to make some tough decisions this season as contract extensions for Patrick Kane and Jonathan Toews kick in. Those contracts, as well as the new contract that the team ultimately wants to sign Brandon Saad to, will mean that several members of the Stanley Cup championship roster will have to hit the road in search of greener pastures.
According to a report from Steve Zipay at Newsday, Versteeg nixed a trade to the Montreal Canadiens, but another report from Pierre LeBrun refuted that with a pretty reliable source: Versteeg himself:
Just traded texts with Kris Versteeg. Say he hasn't nixed any trade, says he hasn't spoken to anyone. Says reports out there are false — Pierre LeBrun (@Real_ESPNLeBrun) June 26, 2015
According to Kuc, two of the teams in hot pursuit of Sharp at this time are the Penguins and the Canadiens, with the Rangers also having expressed interest. Other teams like the Stars, Capitals, and Panthers have been mentioned as potential destinations.
Sharp's cap hit of $5.9 million for the next two seasons is one that the Blackhawks desperately need to unload off of their books, and with the salary cap only going up to $71.4 million for the coming year, they will have to make a few more tweaks as well before the new year begins.