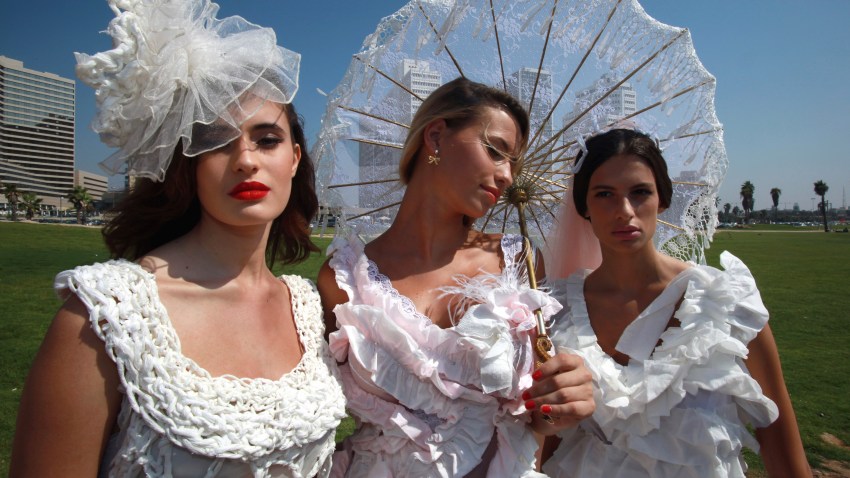 President-elect Donald Trump met Wednesday with Mayor Rahm Emanuel's brother, Zeke Emanuel, an architect of the Affordable Care Act, the Chicago Sun-Times' Lynn Sweet reports.
Trump reportedly met with Emanuel at Manhattan's Trump Tower Wednesday to discuss health care policy, according to the report.
Trump has promised to repeal and replace the Obamacare system. However, following a November meeting with Obama, the Republican said he's open to keeping certain provisions of the legislation that would allow adult children to stay on parents' policies until the age of 26 and forbid insurance companies from refusing to cover people with pre-existing conditions.
"I think the president-elect has been very clear that Obamacare needs to be repealed and replaced," Trump spokesman Sean Spicer told the Sun-Times. "He is looking at all ideas. I think even folks like Dr. Emanuel has talked about ways in which to improve upon it."
The president-elect has now met with all three Emanuel brothers over the course of his transition.
The billionaire met Ari Emanuel at his Ney Jersey golf course last month, CNN reported. During the meeting, Trump referred to Emanuel, who is the co-CEO of the powerful WME-IMG talent agency, as "the king of Hollywood."
Emanuel is reportedly not seeking a role in Trump's administration, but attended the meeting to "discuss some concerns he had," although details remain scarce.
He represented Trump in some negotiations with NBC over his reality television show "The Celebrity Apprentice," CNN reported. However, WME-IMG, which bought Trump's stake in the Miss Universe Pageant in 2015, said it no longer represents the president-elect.
Mayor Emanuel met with the president-elect earlier this month at Trump tower, delivering a letter from mayors across the country calling for protections for young immigrants.
Emanuel said he had a "very good meeting" with Trump, noting that they touched on a range of topics, including transportation, job creation and investment in infrastructure.
Trump reportedly called Emanuel, who worked in the Clinton and Obama administrations, following the November election to discuss the ongoing presidential transition process. According to the mayor, Trump asked for an in-person meeting during that call.
Since Trump was elected, Emanuel has been preparing for a clash over Chicago's sanctuary city status. Over the course of Trump's campaign, the president-elect promised to deport as many as 3 million immigrants who have a criminal record or are living in the country illegally. Additionally, the billionaire also pledged to cut off federal funding for sanctuary cities.