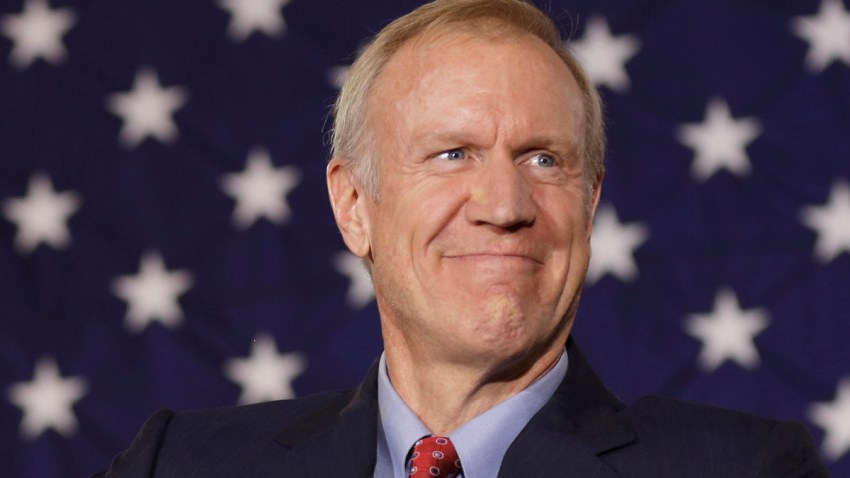 Gov. Bruce Rauner's campaign fund, Citizens for Rauner, has donated a substantial $16 million to the Illinois Republican Party this year, the Chicago Tribune reports.
The party has raised $16.4 million this year with the bulk of the donations coming from Rauner's fund. The governor has also dumped $4.5 million into super political action committees backing Republican lawmakers in state legislative races.
According to the Tribune, Senate Minority Leader Christine Radogno called the donations a "a game changer," noting that they have improved the GOP's ground game in the months leading up to the November election.
In past elections, Republican leaders were left to raise money for the Republican State Senate Campaign Committee and House Republican Organization. Now Rauner is funneling millions of dollars into state Senate and House campaigns.
The influx of money from the governor has allowed Illinois Republicans to bolster their campaign operations in the form of television ads and campaign mailers. The GOP has sunk hundreds of thousands of dollars into cable TV ad buys and sent out dozens of direct mail fliers to voters beginning in June.
Rauner's donations are serving as a counter-balance to the funds Democratic leaders like House Speaker Mike Madigan and Senate President John Cullerton have been able to raise from allies in organized labor and among liability attorneys.
Political funds controlled by Madigan and Cullerton totaled more than $14.5 million, the Tribune reports. That total is based on the the cash they had on July 1 plus money that's been raised since. Madigan currently controls over $8.5 million of those funds, while Cullerton controls nearly $6 million.
Madigan spokesman Steve Brown told the Tribune the Republican spending was "unprecedented" and attributed the influx in cash to GOP presidential nominee Donald Trump being at the top of a "terrible ticket."
Democratic supermajorities have stopped Rauner from passing the reforms laid out in his beleaguered "turnaround agenda." But November's election gives Republicans the chance to gain more power in the legislature at an opportune time. The state's stopgap funding fix expires at the end of the year and budget negotiations are expected to ramp up after the election.