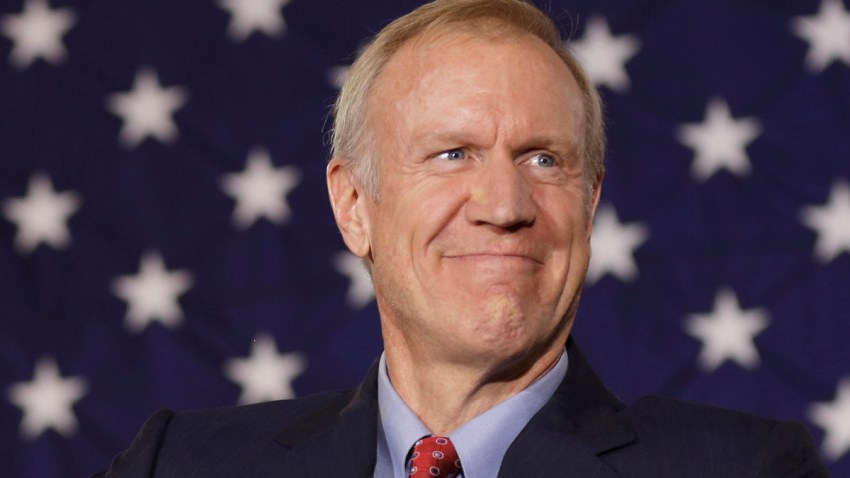 Gov. Bruce Rauner told churchgoers Sunday that he plans to make a trip Poland after achieving the pro-business, union-weakening reforms outlined in his Turnaround Agenda, the Sun-Times reports.
Rauner reportedly said during a visit to Holy Trinity Catholic Church he hopes to soon have reforms in place to "grow our economy and get more value for taxpayers and fund our schools properly," and once those reforms are accomplished, he will "travel the world to create stronger ties with the people of Illinois with nations across the globe."
The first nation he said he plans to visit is Poland.
The congregation at Holy Trinity Catholic Church was celebrating Polish Constitution Day Sunday.
Illinois has been without a budget since July of last year. The impasse has hinged on a battle between Rauner and the Democrat-controlled legislature over the governor's agenda.
The Illinois General Assembly reconvened last Tuesday. According to Politico, two bipartisan groups are working on separate budget proposals, one of which accounts for FY2016 and FY2017.
Rauner is pushing state lawmakers to pass a two-year budget and is considering funding special legislative sessions if a deal is not reached by the end of May. The legislature is scheduled to adjourn on May 31. After that date, a three-fifths supermajority is needed to pass bills.
Rauner's office did not respond to Ward Room's request for comment on the story.