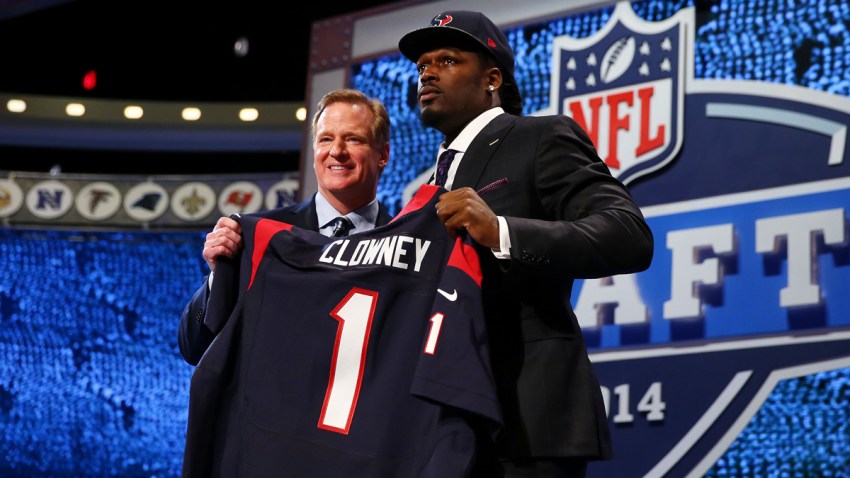 The city of Chicago has been angling to host some big time sporting events recently, with the Chicago Cubs hoping to host the MLB All-Star Game and the Chicago Blackhawks going after the NHL Entry Draft and All-Star Game.

The closest any team in town seems to be in terms of bringing a huge draw to the Windy City is the Chicago Bears' flirtation with the NFL Draft.
Those reports are picking up some serious steam, as NFL officials travelled to Chicago in late June to scope out venues for the event, which will be held next April:
"The Loop is slated to be the center of the pro football world if Chicago wins its bid to host the NFL draft next year.

"League officials were in town late last month and met with city and Chicago Theatre officials about staging the 2015 NFL Draft at the historic State Street venue, which would be the likely location for the annual event if it is held in Chicago, according to a source close to the search process."

Other venues like the Arie Crown Theater and McCormick Place have also been bandied about, but both will be busy during the window that the NFL is looking at to host the event. The draft will be stretched out to four days next year, according to numerous reports, with April 22-25 and April 29-May 2 being the two weekends the league is looking to house the festivities.
The NFL is being forced to move the draft next year because Radio City Music Hall, where the draft is traditionally held, is booked solid, and the bidding process has drawn intense interest from other NFL markets.

Places like Nashville and Dallas have expressed interest in hosting the draft, which brings in plenty of tourism revenue and ever-increasing television ratings. Chicago and Los Angeles have emerged as favorites out of the competing cities, with New York still hanging in there as other venues vie to take Radio City Music Hall's place.

There is no set date when the league will announce where the draft will be held, but there are plenty of reasons for Chicago fans looking for the event to be hosted here to be optimistic.

Between the ample downtown areas to host a fanfest, which the league is looking to add to attract more fans to turn out, and the fact that Chicago is the last city besides New York to host the draft (which it did in 1964), there are plenty of indicators pointing to a Chicago draft party in 2015.