The Bears wide receiver situation is already dire, with no receiver proving himself to be the number one guy. Now, according to a report by ESPN, Johnny Knox's recovery from back surgery will take much longer than originally expected.

Knox's back was injured in an ugly scrum during the Bears loss to Seattle. He was bent in half by an awkward tackle, and had to undergo vertebrae fusion surgery.

At first, he was expected to be done with rehabilitation in 3-4 months. On Twitter last week, Knox said he will have to wear a brace until mid-March.

ESPN says his recovery could extend well past six months, which puts the 2012 season in jeopardy.

The potential loss of Knox, who was second in the league in yards per catch, puts extra pressure on the Bears new general manager to find a wide receiver. Phil Emery mentioned he will look through free agents and then go to the draft to fill the Bears needs.

Mock drafts already have the Bears taking a wide receiver. But with this latest news, it's possible the Bears will have to look for a receiver in both the draft and free agency to fill the Knox-sized hole.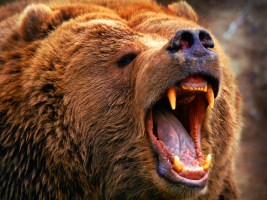 Check out Grizzly Detail: NBC Chicago's Bears blog features videos, photos, news, commentary and more. All the Grizzly Detail is right here.
Bear Down, Chicago.
Grizzly Detail on Twitter: @Grizzly_Detail

Copyright FREEL - NBC Local Media