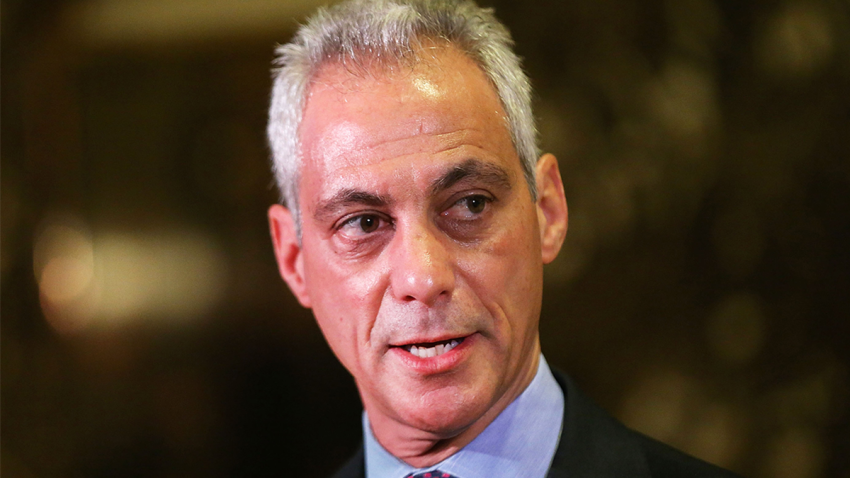 Mayor Rahm Emanuel flipped off a consultant who asked the Democrat about a potential 2020 presidential bid last week in Washington D.C., The Hill reports.
Emanuel, who worked in the Clinton and Obama administrations, reportedly flipped the bird to consultant Neil Hare twice last Thursday, prompting laughter from other patrons at BLT Steak in the nation's capital.
When someone pointed out that The Hill's Megan R. Wilson was in the room, Emanuel fired back.
"I don't give a f— who she is," the mayor said.
Emanuel spokesman Adam Collins confirmed Monday that the incident took place, reaffirming that the mayor doesn't intend to run for president in 2020.
"Look, the mayor wanted to be clear he's not running for president," Collins said. "Sounds to me like he made his point."
Emanuel's team also dismissed speculation Monday that the mayor might run for Democratic National Committee chair. Collins told Ward Room that Emanuel had spent enough time in D.C. and wasn't interested in the post.
"He'll of course continue to stand up and speak up for Chicago's values, but his only interest in going to Washington, D.C. these days is to bring money back for Chicago," Collins said.
During a panel discussion in D.C. Friday, Emanuel referred to the city as "Disneyland on the Potomac," but later apologized for the equivalency, according to the Chicago Tribune.
"I don't want to insult Disneyland," Emanuel said.