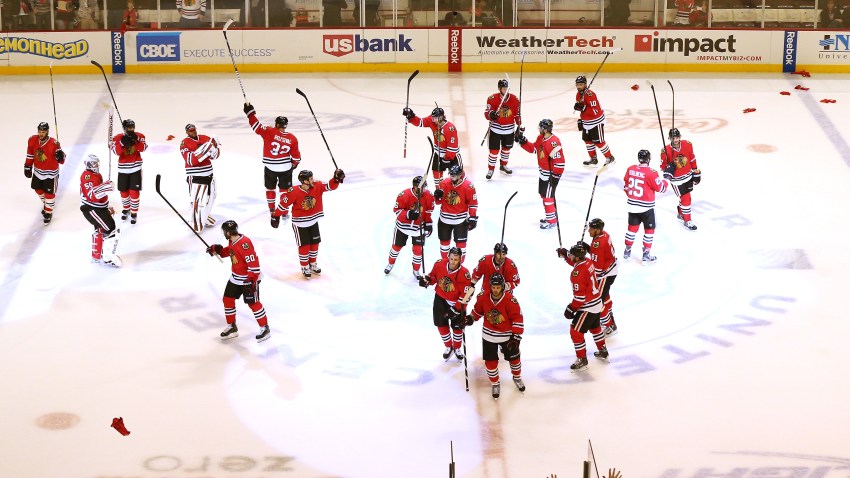 The Chicago Blackhawks have had good luck with goaltenders named Antti in recent years, and they'll hope to continue that trend in the future, as they signed Finnish product Antti Raanta, according to a tweet from Juha Hiitela of Urheilusanomat in Finland:
Per our sources Chicago has signed Finnish UFA goalie Antti Raanta. Playoffs MVP in Finnish league this year. #blackhawks #nhlfi — Juha Hiitelä (@jhiitela) June 3, 2013
The 24-year-old, at 6 feet and 187 pounds, had a tremendous season with Assat in Finland's SM-liiga in 2013, with a stellar 1.85 GAA and a .943 save percentage in 45 games played. He was even better in the playoffs, with a 1.33 GAA and a .955 save percentage en route to winning playoff MVP honors in his league.
Raanta also played for Finland in the World Hockey Championships, playing seven games and giving up an average of 2.09 goals per contest.
According to Hiitela, the Hawks were among many suitors for Raanta. The Edmonton Oilers and Minnesota Wild were both involved in the discussions, and the Winnipeg Jets were mentioned as well in a series of tweets.
To get better acquainted with the Hawks' latest import, here is a highlight video of Raanta's career with Assat: