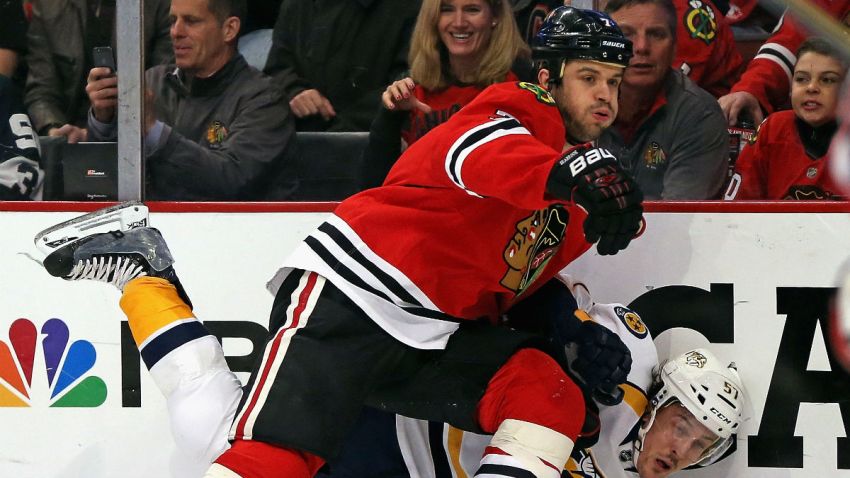 The Chicago Blackhawks announced Saturday they reached an eight-year contract agreement with defenseman Brent Seabrook.
The deal reportedly gives Seabrook $55 million, or an average of $6.875 million per season, according to Pierre LaBrun of ESPN. The contract extension runs through the end of the 2023-24 season.
Seabrook's current contract, which netted him $5.8 million this year, was set to expire at the end of this season.
Seabrook, 30, has helped lead the Blackhawks to three Stanley Cup championships over the past six seasons. He holds franchise records among defensemen in regular-season overtime goals, postseason goals and postseason overtime goals.