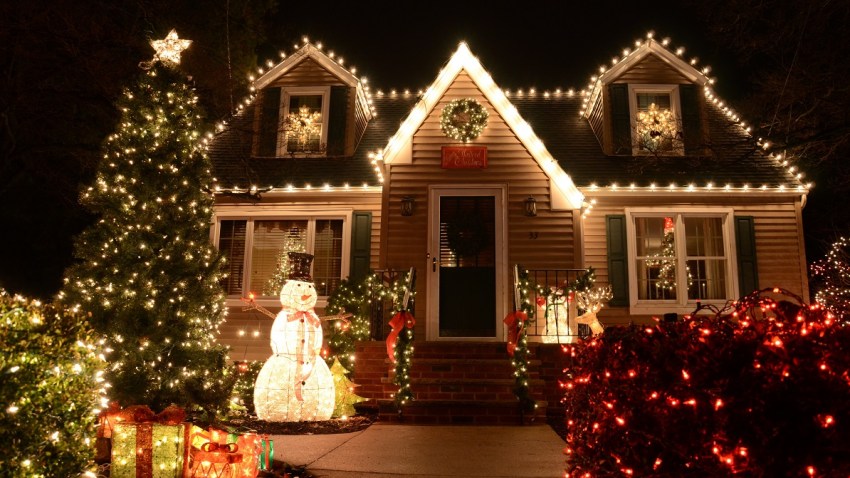 Although everyone looks forward to receiving presents during the holidays, people also enjoy seeing homes decked out with lights.
Redfin has compiled a list of the best Chicago area neighborhoods to see holiday lights. The report is based on responses from Redfin real estate agents around the U.S.
"Redfin agents frequently drive through neighborhoods to meet clients for home tours and open houses, often spotting holiday light displays along the way, making them a great resource for local information," the site said.
The neighborhoods on the list are:
Aurora – The site noted that lights in Aurora are so well done that one home has its own website. It also highlighted the 64th Annual Lehnertz Avenue Christmas Display, which starts Dec. 13.
Naperville – The suburb was hailed for The Magical House on Hunter Circle, which has a slew of lights that blink to various songs. Redfin called the house "an off-beat tribute to the holidays."
Lincolnwood/Sauganash – The Chicagoland neighborhood was noted because of the Noonan family Christmas tree that – despite being indoors – is bigger than the house. Redfin also said other houses also have great festive displays.
Rosemont – Redfin said in its report that the "quirky suburb by O'Hare goes all out." It also underlined the fact that the town decorates every tree in its parks.
Logan Square – The site said of the only area on its list in the city proper that a home on West Logan Boulevard has provided incredible displays for the past 30 years. Redfin also said man who is responsible for the shows is the former owner of Chicago Wire Design Company, "explaining how he came into so many wonderful wire-based statues."