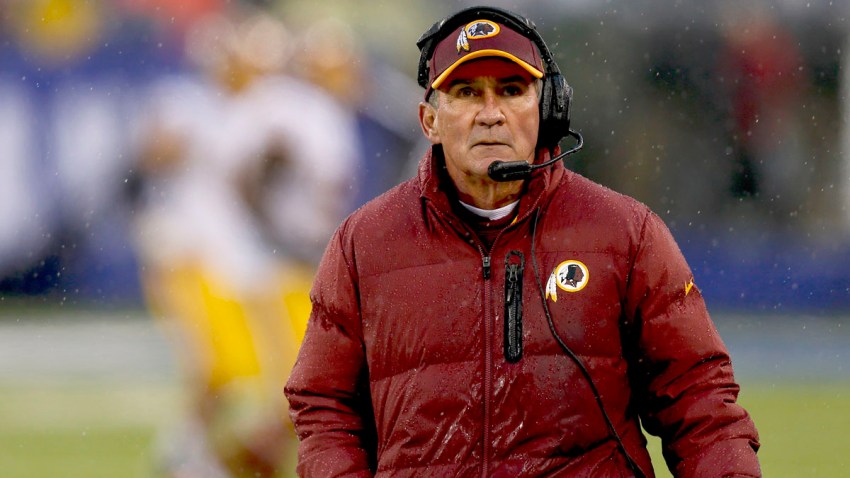 The Chicago Bears continued to widen their coaching search on Tuesday, as it was reported that they will interview Mike Shanahan for their head coaching position when they get a new general manager in place.
The 62-year old Shanahan is mostly known for his exploits in Denver, where he led the Broncos to two Super Bowl championships and compiled a 138-86 record over 14 seasons. He was then hired as the head coach in Washington, but that tenure didn't go over nearly as smoothly, as he posted a 24-40 record and saw tensions in the locker room reach feverish levels.
Despite that tough finish to his career in the nation's capital, Shanahan has been a sought-after interview over the past week. The Buffalo Bills reportedly had the coach meet with ownership after Doug Marrone opted out of his contract, and the Oakland Raiders have also expressed interest.
The Bears could be a good fit for the coach for several reasons, most notably because of quarterback Jay Cutler. Shanahan was the first coach that Cutler had when he was drafted into the NFL in 2006. His time in Denver was productive under Shanahan's tutelage, as he threw 54 touchdowns in 37 games with the organization, and so a reunion in Chicago could be seen as a last-ditch effort to salvage something out of the massive seven-year contract that the team gave him last offseason.
There are also arguments for why the Bears shouldn't consider Shanahan. The team seems reluctant to let go of the organizational model that they have in place, and with a coach of Shanahan's experience, he may want a piece of the action when it comes to making personnel decisions. In addition to that, the way his tenure ended in Washington raises questions, especially for a team with the kinds of locker room issues that the Bears had during the 2014 season.