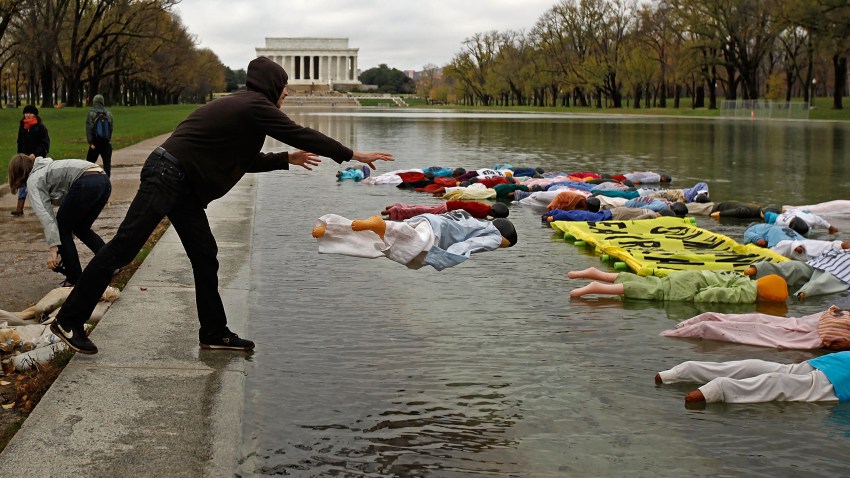 The Chicago Bears signed Jay Cutler to a seven-year contract back in January, and if one is to be honest, the deal hasn't paid off for them. They currently sit at 3-6 and in dead last in the NFC North, and Cutler hasn't looked comfortable as the team's supposedly potent offense has sputtered to a halt.
Unfortunately for the Bears, there's not much they can do for relief at this point. Cutler is owed a base salary of $15.5 million for next season, and if the Bears were to cut him in the offseason, they would be stuck with nearly $20 million in dead salary cap space. That number goes down drastically in the 2016 season to just $3 million, but Cutler still collects a ton of guaranteed money that year and it wouldn't seem like the McCaskey family would cut ties with him and pay him a ton to just go away.
That's what makes this tweet by Adam Schefter of ESPN so interesting:
Bears could trade Jay Cutler after this season and actually save $12.5 million against their cap. Other teams will have interest in Cutler. — Adam Schefter (@AdamSchefter) November 16, 2014
Naturally Schefter doesn't mention which teams would be interested in Cutler, but that does pose an interesting scenario for GM Phil Emery. Saving that much money in cap hit would be extremely beneficial to the Bears if they decide that they can't go anywhere with Cutler at the helm, and even though it would likely mean taking on some bad money in return, a deal could still make sense.
A few teams would make sense as potential Cutler landing sites, including the St. Louis Rams, who could be looking for a replacement for Sam Bradford in April's NFL Draft, and the Washington Redskins, who are stuck with several quarterbacks that have failed to live up to expectations. The Buffalo Bills could be another interesting landing site, although Kyle Orton may be buying himself another year as their starter with his play this season.
Regardless of which team could be interested, it still seems like a long shot that the Bears could get rid of Cutler, but there's probably a large chunk of Bears fandom that wouldn't mind seeing him hit the old dusty trail.