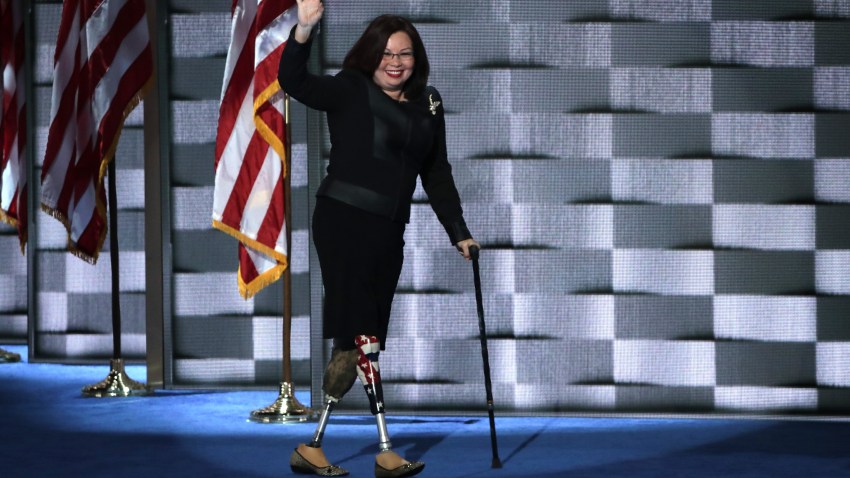 Rep. Tammy Duckworth is scheduled to address a City Club of Chicago event Tuesday at Maggiano's Banquets downtown.
Tickets for the event cost $35 for members and $45 for non members. Sponsor tickets for the event cost $750.
Duckworth, who is locked in a tight race for Sen. Mark Kirk's Senate seat, also released a new campaign ad Friday highlighting the adversity the congresswoman faced growing up.
In the 30-second spot, Duckworth reflects on her father, a Marine who faced unemployment. The congresswoman notes that her family was forced out of their house and left to use food stamps.
"He didn't want a handout, he just wanted a chance to keep working," Duckworth says in the ad. "I know what it's like to overcome tough times."
During the ad, Duckworth promises to "fight China's unfair trade deals that take our jobs" and to "cut taxes for our middle class families." The congresswoman also claims she is dedicated to giving "everyone a fair shot at overcoming adversity."
Duckworth's campaign team expounded on the ad's message Monday.
"Tammy is running for Senate to help families like her own — families that have been knocked down but haven't given up," Duckworth spokesman Kaitlin Fahey said in a statement. "Tammy's own experience inform her priorities, and as she often says on the stump, she embraces the notion that lifting one another up doesn't cost nearly as much as leaving other Americans behind."