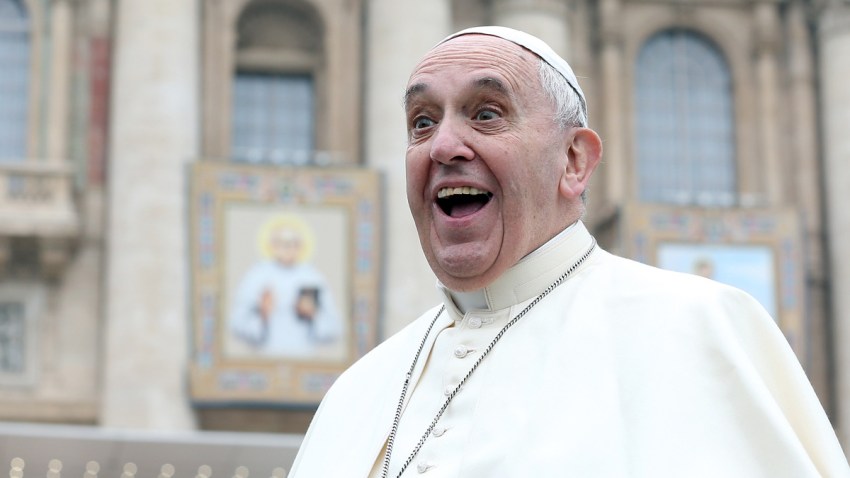 Rep. Bill Foster announced Wednesday that he will hold a lottery for a limited number of tickets to see Pope Francis address Congress in September.
The lottery is only open to residents in Foster's district, the 11th. Winners will gain access to the West Lawn of the U.S. Capitol during the pope's address, which will be broadcast live to the public watching outdoors. The speech is scheduled for 9:20 a.m. on Sept. 24.
The pope is also scheduled to make an appearance on the steps of the U.S. Capitol after the speech.
Residents of the 11th District can enter the lottery online. The deadline for submissions is Sept. 7, and winners will be notified Sept. 8.
Winners will be responsible for their own transportation to and from Washington, D.C., as well as their lodging and other trip expenses while they are there. If a winner cannot use the ticket for whatever reason, it will be given to someone on a waiting list.
To find out if you live in the 11th District and are eligible to enter the lottery, click here.
Pope Francis will arrive in the U.S. on Sept. 22. Included in his itinerary are a meeting with President Barack Obama at the White House, a celebration of Mass in Spanish at the Basilica of the National Shrine of the Immaculate Conception, a trip to New York City to address the United Nations general assembly and a visit to Philadelphia to take part in the World Meeting of Families.