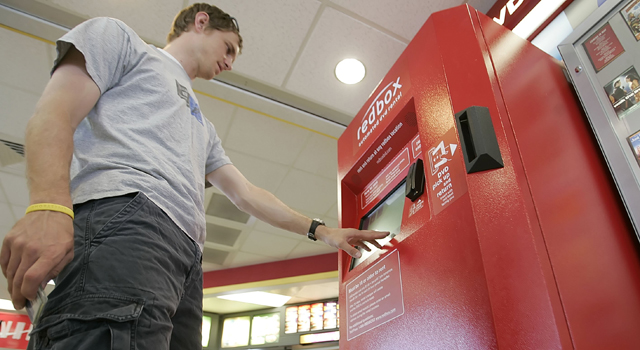 Scooping up a Redbox movie or video game in Chicago will soon be as easy as taking the "L" home.

The Chicago Transit Authority recently linked up with the Oakbrook Terrace-based rental company to install Redbox kiosks at 11 locations.

The first two Redbox kiosks already were installed at the Wellington Station on the Brown Line and UIC-Halsted station on the Blue Line.

CTA president Forrest Claypool said many Chicagoans asked for Redbox kiosks when Mayor Rahm Emanuel solicited input on the 2012 Budget, and as a bonus, it'll pay for the agency to have them.

"This is an opportunity for CTA to gain non fare-box revenue as well as offer an amenity we know our customers want," Claypool said.

Redbox kiosks will be added in coming weeks to the Polk station on the Pink Line; the Jackson station on the Blue Line; Damen on the Brown Line; 35th-Bronzeville-IIT station on the Green Line; the 47th Street station and 95th/Dan Ryan stations on the south end of the Red Line; and the Fullerton, Belmont and Loyola stations on the north end of the Red Line.

"All of these efforts are designed to improve the customer experience," Claypool said.