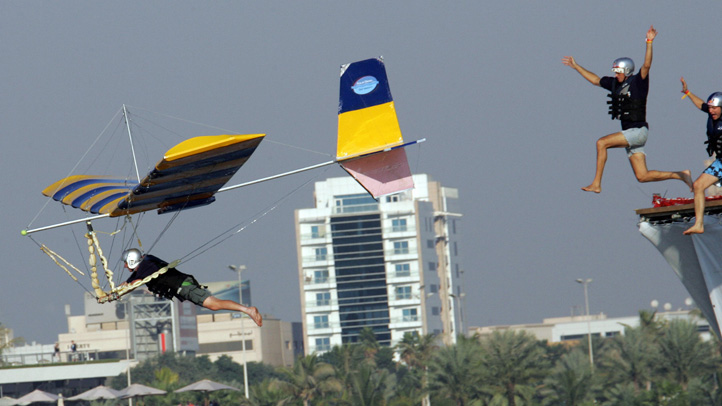 The Red Bull Flugtag Chicago has been canceled due to "unsafe marine conditions," according to the event's website.

The annual event involves homemade aircrafts operated by self-taught pilots off a 30-foot high pier into Lake Michigan. It was scheduled to begin at 1 p.m. Saturday at North Avenue Beach.
Large swells of waves about 4-6 feet posed a danger to the safety of participants, said the event spokeswoman Jennifer Belongia-Barak.
Participants had already arrived and were preparing their aircrafts, when they received news of the cancelation.

There were 28 teams from across the Midwest scheduled to compete in this year's event, which will not be rescheduled.
There is a small craft advisory on Lake Michigan, in effect until 10 p.m. Saturday, according to the National Weather Service. According to the weather service, significant waves, of between 4 to 7 feet, with occasional waves of up to 9 feet, were expected today. A small craft advisory means that high winds and waves greater than 4 feet can produce hazardous conditions for small craft.

The Chicago event was scheduled to be the first of four flugtags, with other competitions occurring in Philadelphia, Miami, and San Francisco later this year, according to the website.