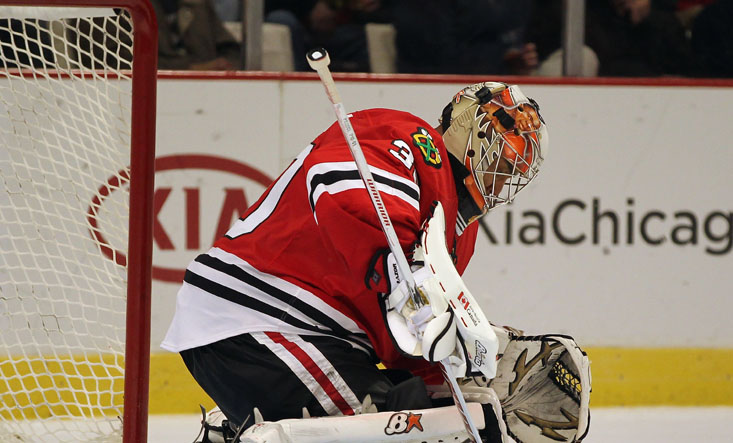 On Monday, the Blackhawks signed Ray Emery to a one-year deal for $600k, and sent prospect Alex Salak to Rockford. Emery won the battle for the position, which is not surprising on its face -- dude's got Tyson and Ali on his mask. If it was coming down to that, there wasn't a chance he wouldn't win.
But it is surprising based on play alone.
A lot of Hawks fans gave this the rubix cube treatment, as no one could argue that Salak didn't wildly outplay Emery in preseason games. It was clear that the Hawks were looking for Emery to do anything to even come close to justifying keeping him over Salak, and he didn't really.
But the Hawks didn't waiver from their plan, and that plan was to have a veteran back up Corey Crawford and not stunt a young kid's development by only having him play once every couple of weeks. Salak has only ever been a starter, be it in Scandanavia or his one year in the AHL in the Panthers' system. He is not accustomed to having to sit for long stretches, and you never know how goalies will react to that. If have a player trying to get accustomed to the North American game again it's better to have him playing than not.
And this is what the Hawks do with goalies. They signed Antti Niemi, and he spent one year in Rockford. He would have spent another if his contract situation didn't line up better in 2009 than Corey Crawford's. Crow spent years in the AHL. They let things cook.
Plus, the Hawks probably weren't comfortable in being one stretched tendon away from having a complete NHL novice taking the controls and barking out orders about icebergs dead ahead. At least Emery has been a starter in the league before, as well as a stand-in. He's comfortable in both roles.
While Emery was very good for the Ducks last year, he was exposed in the playoffs as having a tough time going side-to-side. You might expect that with someone who's got a dying hip. We won't know if the Hawks can deal with this or if Emery has corrected the problem. We'll just have to see.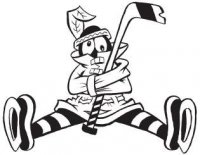 Sam Fels is the proprietor of The Committed Indian, an unofficial program for the Blackhawks. You may have seen him hocking the magazine outside the United Center at Gate 3. The program is also available for purchase online. Fels is a lifelong 'Hawks fan and he also writes for Second City Hockey .