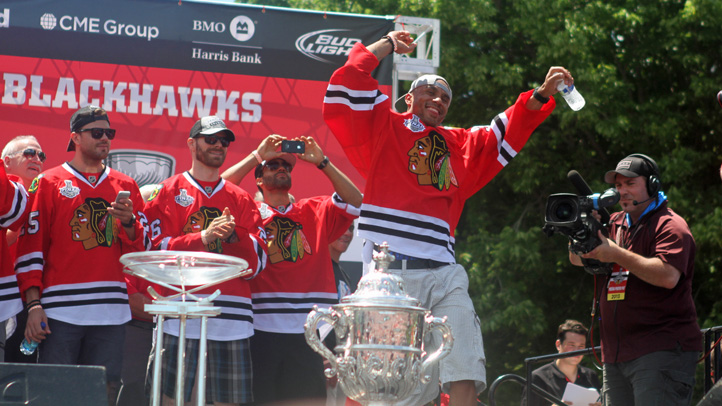 The Chicago Blackhawks were rumored to be close to re-signing goaltender Ray Emery earlier this week, but after receiving interest as a potential starter, Emery ended up choosing to sign a 1-year, $1.65 million contract with the Philadelphia Flyers on Friday.
The move comes with a tinge of sadness for Hawks fans, as Emery went 17-1-0 in the back-up role to Corey Crawford during the 2013 season. His comeback from hip problems has been talked about at length, and he has handled his situation both health-wise and as a back-up goaltender with perseverance and good cheer.
For the Hawks though, their attention will quickly need to shift to moving on without him. They do have Finnish import Antti Raanta in their system, but it's unclear whether they would feel comfortable with him making the jump straight to the NHL, or if they would prefer having him take the path that fellow Finn Antti Niemi made, going through the AHL for a season before joining the big club.
In any case, Emery will get what he wants, which is a starting job, and the Hawks simply could not guarantee him that.
UPDATE: 11:30am CDT
Kevin Woodley, the Canucks' beat guy for NHL.com and a renowned expert in evaluating goaltending performance, did have this to say to those worried that Emery leaving Chicago would come back to burn the Hawks:
Ray Emery is a good goalie + great story but iffy lateral mobility figures to be tested a lot more in Philly than it was behind stingy Hawks — Kevin Woodley (@KevinisInGoal) July 5, 2013