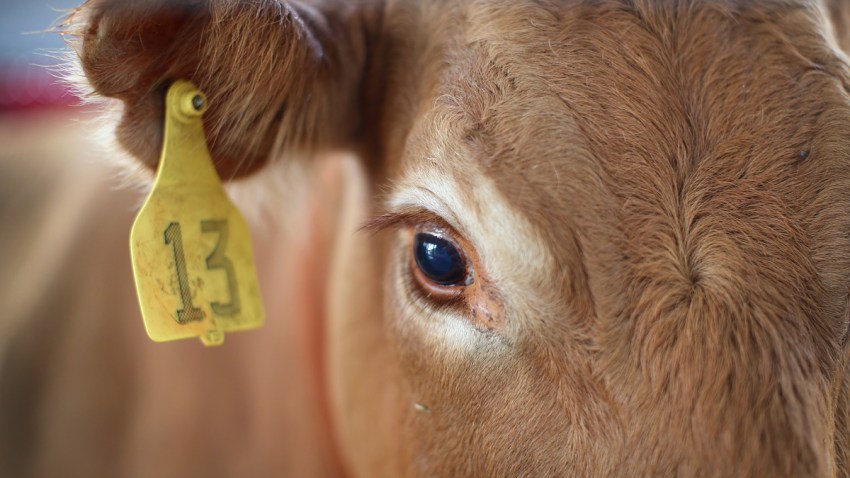 Gov. Bruce Rauner and his wife, Diana, broke a record at the Illinois State Fair Tuesday when their purchase of a prized steer.
The Rauners bought Scotty — a 1,320-pound Hereford steer — for $61,000, breaking last year's record of $60,000. The Land of Lincoln grand champion steer was owned by 19-year-old Taylor Donelson of Clinton.
When bidding slowed down for the steer, the auctioneer told Donelson she should ask the governor if he could please bid $61,000, according to the Chicago Tribune. Donelson took the suggestion, and Rauner put his thumb up.
The steer will be slaughtered, according to state fair custom, and its meat will be donated to the University of Illinois at Gov. Rauner's request, the Tribune reports.
Rauner spent the day at the fair Tuesday pushing mingling with residents and pushing his agenda ahead of an important vote in the Senate. Illinois legislators are expected to vote Wednesday to override the governor's veto of a measure that would ban a union strike or a government lockout in the event of an impasse.
The governor retured to the state fair Wednesday to lead a rally for the annual "Governor's Day" event.
Copyright AP - Associated Press